Mayabeque Agroforestry Company Contributes to the National Economy through Import substitution
Mayabeque, Cuba: The workers of the Mayabeque Agroforestry Company assume programs for import substitution as a priority task in the recovery phase of COVID-19 to contribute to the national economy.
The highest income is received in the export of charcoal from the demand of companies from Portugal and Spain, countries located on the European continent.
Another of the major tasks that forest workers in the province undertake has to do with the manufacture of wooden modules for use in Protected Farm Houses where they produce short-cycle food.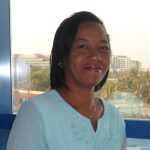 Periodista en Radio Mayabeque