Gala of Poetry, Dance and Trova in Cuba Will Remember the Moncada Feat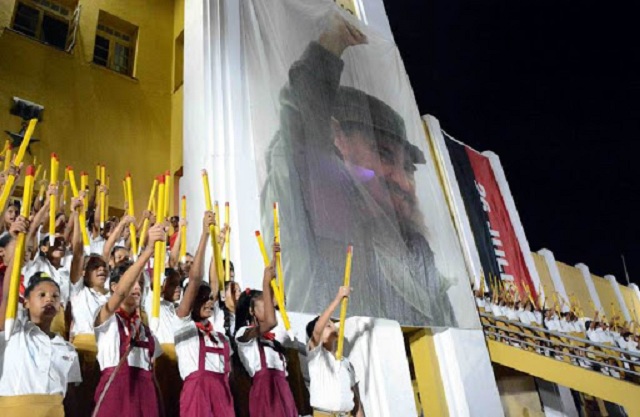 Matanzas, Cuba: Canto de Amor y Patria is the name of the gala of poetry, dance and trova that will pay tribute today in the city of the bridges to the 67th anniversary of the assaults on the Moncada and Carlos Manuel de Céspedes barracks in eastern Cuba.
According to Prensa Latina, the artistic show this Saturday, which will be repeated tomorrow Sunday, will take place on the Hall of Mirrors of the majestic Sauto Theater of this western Cuban city, head of the province of the same name.
Under the artistic direction of Yadiel Durán, the show will last an hour and will include a selection of themes from romantic music linked to the Cuban revolutionary process.
The event constitutes a mixture of art, where the Compañía Danza Espiral, singers and declaimers, will also worship the trova in Cuba, the source added.
In addition, they will present poems by authors such as Carilda Oliver, a prestigious figure in Ibero-American literature, and Jesús Orta Ruiz (El Indio Naborí), who stood out for his work with the decima, both National Literature Awards.
July 26 is known in Cuba as the National Rebellion Day, for the aforementioned military actions carried out by young people led by Fidel Castro, who would go down in history as the Centennial Generation.
The attacks on these fortresses were aimed at unleashing the armed struggle against the dictatorship of Fulgencio Batista (1952-1958), and despite the military defeat, they served as a driving force for actions that culminated in the triumph of the Revolution on January 1, 1959.