Democrats in the United States Lash out at Trump's Executive Orders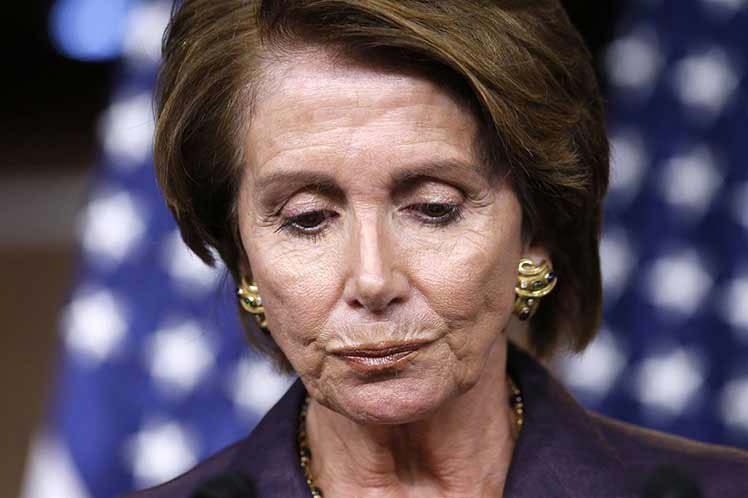 Washington: The president of the House of Representatives of the United States Congress (USA) and leader of the Democratic Party, Nancy Pelosi, denounced that the executive orders announced by the president, Donald Trump, will not have a real effect, Prensa Latina reports.
Pelosi indicated that those regulations, planned by Trump to get the country out of the crisis that to a large extent his own management caused as a result of the outbreak of the SARS-CoV-2 coronavirus, which causes Covid-19, exceed the powers of the president and ignore completely the Congress on budgetary matters.
The US president declared three executive orders and a memorandum to extend the unemployment benefit (from $ 600 a week to $ 400, paid for 75 percent by the federal government, without an item that reflects it, for now), student aid or prevention of evictions.
However, this decision goes far beyond his powers as president, despite the wide latitude that grants him the power to issue these kinds of orders, according to Democrats.
Trump argues that he was forced to declare them because of the inability of his partisan opponents to reach an agreement on aid with the Republican caucus.
'What the president has done does not even fulfill what he intended to do. They are not only very weak orders. They only look good on paper, " Pelosi said.
For his part, Treasury Secretary Steven Mnuchin blamed Democrats for going overboard after demanding an additional $ 1 billion from states.
'It is a ridiculous figure. Some states were so poorly managed that it is no wonder they have gone bankrupt','Mnuchin said.
However, Pelosi refrained from confirming whether she will appeal the orders to a court, given the bad political image that an artificial withholding of aid would suppose at a time when the nation registers more than five million cases of Covid-19 and 165 thousand 186 deaths from this disease.