Diaz-Canel Evokes Internationalism of Fidel Castro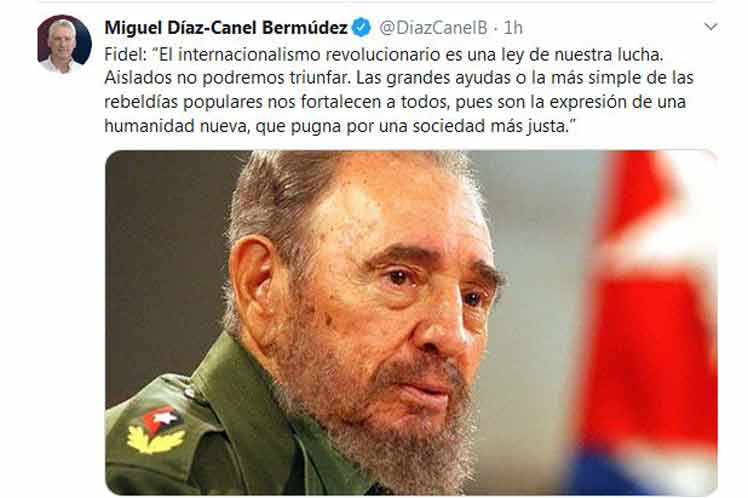 Havana: The president of Cuba, Miguel Díaz-Canel, today evoked the internationalist thought of the historical leader of the Cuban Revolution, Fidel Castro, Prensa Latina publishes.
'The revolutionary internationalism is a law of our struggle. Isolated, we will not be able to triumph", the president subscribed on his Twitter account about that ideal of Fidel Castro.
'Big aid or the simplest of popular rebellions strengthen us all, since they are the expression of a new humanity, which is fighting for a more just society,' Díaz-Canel quoted him who impregnated the principle of internationalism to the revolutionary process on the island from the beginning.
Under this practice, Cuba assisted African peoples in their battles against colonialism and for their independence and also in the confrontation with the apartheid system in South Africa.
The internationalism of the largest of the Antilles assisted other countries in the face of natural adversities and epidemics.
Similarly, for this principle, Cuba contributed to the training of human resources in various nations of the so-called Third World.