Mario Oropesa Bolero Festival, Participate!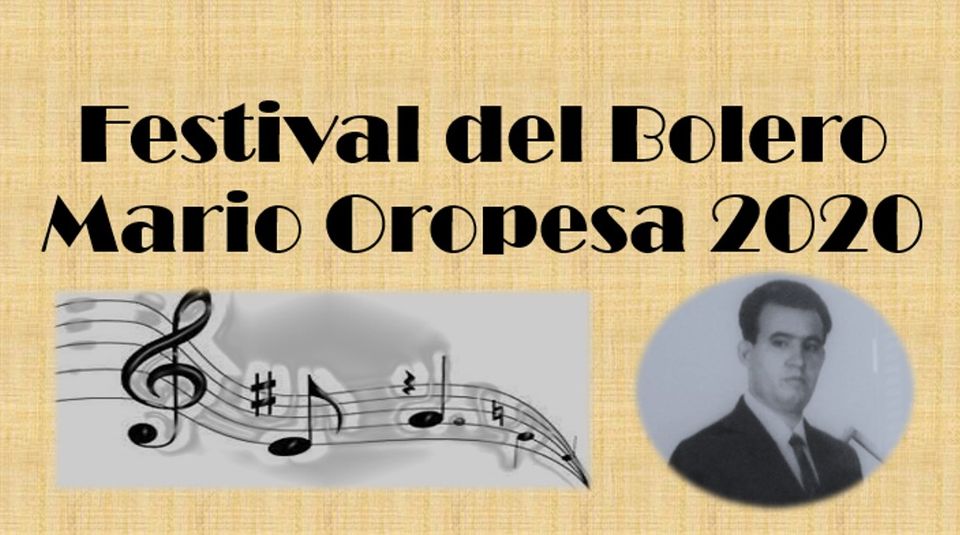 Mayabeque, Cuba: Gregorio Delgado Fernández House of Culture, in Melena del Sur, Mayabeque province, in coordination with the Department of Programs and Programming of the Directorate of Culture, convened the Mario Oropesa Bolero Festival, within the framework of the Day of the Cuban Culture from October 10 to 20. In this year 2020 it will be carried out virtually due to the worldwide epidemiological situation of COVID-19.
All amateur singers who dabble in that musical genre from all municipalities may participate, under the approval of the specialists of the House of Culture and Municipal Directorate of Culture in each territory, according to the information from the Organizing Commission.
Each participant must send a video of their performance, with the following information: Name and surname, Name and author of the song, private address and work or study center.
The works can be sent to https://www.facebook.com/ccultura.melena https://www.facebook.com/culturaenmelenadelsur.mayabeque throughout the month of September until October 10, 2020.
As the videos are received and valued by the specialists, they will be uploaded to the networks. The Grand Prize, 1 Prize, 1 Mention and Popularity Prize will be awarded, all contestants are recognized from now on. The Popularity Award will be awarded to the video that gets the most like it.
The rest of the prizes will be awarded by a jury which will be composed by Alberto Rojas, a professional artist; Julio López, creator of the event; Yordano Corrales, member of the Hermanos Saíz Association (AHS) and Carlos Puebla National Award.
The awards will be held on October 14, 2020. The awards will be sent through the Houses of Culture of each territory.
For more information, you can call the telephone numbers 47 50 58 49 (House of Culture) or 47 50 51 40 (Directorate of Culture).