Italian Personalities Call to Campaign against United States blockade of Cuba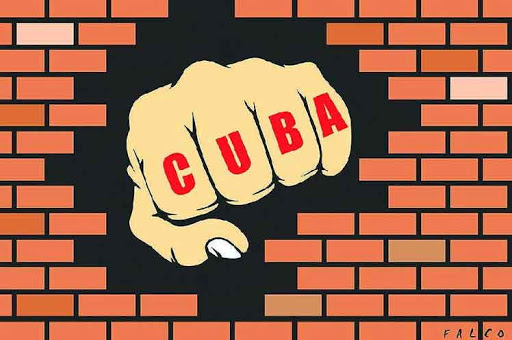 Rome: Italian personalities and organizations today asked the national government to adopt a firm position against the blockade of the United States (USA) on Cuba in the next vote on the resolution approved annually by the General Assembly of the United Nations Organization (UN), Prensa Latina publishes.
Through an appeal promoted by the National Association of Italy-Cuba Friendship (Anaic) within the framework of the European campaign 'Unblock Cuba 2020', the signatories also requested the executive 'to participate actively so that this position is shared by the other countries of the European Union '.
The final objective, indicated the president of Anaic, Irma Dioli, is to create an Italian Committee to support the appeal, as well as organize initiatives and meetings related to the issue before May 2021, when the next vote on the resolution presented every year for Cuba is scheduled.
In this sense, the document highlights the negative effects of the "economic, commercial, financial, scientific and cultural blockade", despite which the island reaches levels of excellence in areas such as health, education and science.
Among the signatories of the document are Dioli, the journalist and writer Gianni Miná, the singer Fiorella Mannoia, the philosopher Gianni Vattimo, the actor Jonis Bascir, the anthropologist professor at the University of Rome, Antonino Colajanni and the national secretary of the Party of the Refoundation Communist-European Left, Maurizio Acerbo.
Also, Mauro Alboresi, national secretary of the Italian Communist Party, Fabrizio Casari, journalist, Fabio Marcelli, jurist member of the National Investigations Council, Giovanna Martelli, former deputy, Alessandra Riccio, journalist and writer, and the musical group Banda Bassotti, among others.