Effectiveness of Measures against Line makers, Hoarders and Resellers in the Capital of Mayabeque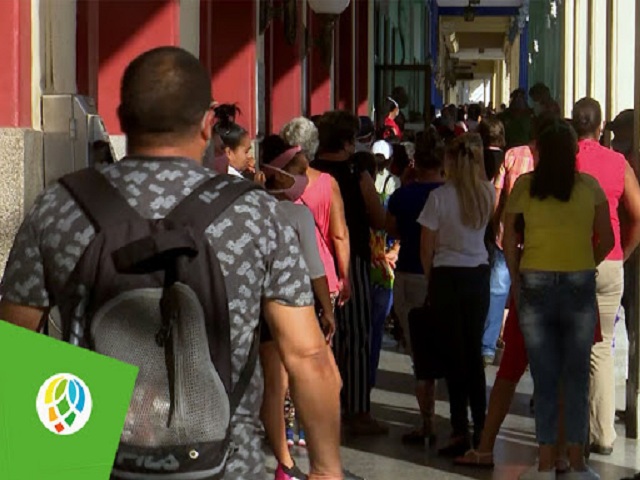 Mayabeque, Cuba: Mayabeque implements a series of measures to counteract the actions of line makers, resellers and hoarders of basic necessities.
The popular vigilance detachments are made up of members of the Committees for the Defense of the Revolution, the Cuban Women Federation, other institutions, chain store workers and others.
As a result of the shortage of supplies and the financial limitations imposed by the near paralysis of the economy, caused by the COVID 19 pandemic and the intransigence of the blockade, the fight against illegalities is essential to avoid the diversion of resources and unjustified price increases.
The President of the Defense Council in the capital of Mayabeque, Alberto Torres Hernández, argued: "We know that sometimes the norms are violated, crowds and queues arise from the limitations that the country has to offer other products, so we consider that we have to go to those places, adopt the corresponding measures and it also has to do with the capacity that each one of us has to understand the phenomenon we are experiencing".
The fundamental mission is to combat the indiscipline generated in the outskirts of commercial establishments and the resale or centralization of merchandise and other criminal behaviors.
"We are developing a strategy that has two aspects, one, the confrontation to prevent unscrupulous people from reaching the queues and becoming owners of them and second, the hoarding of goods for selling them later. That is why we are organizing the sale of product of first need, in the way that we are able to make this process more effective and with better results, the queues will decrease".