Venezuela: Dialogue Table Reaches Agreement Despite Pressure from the United States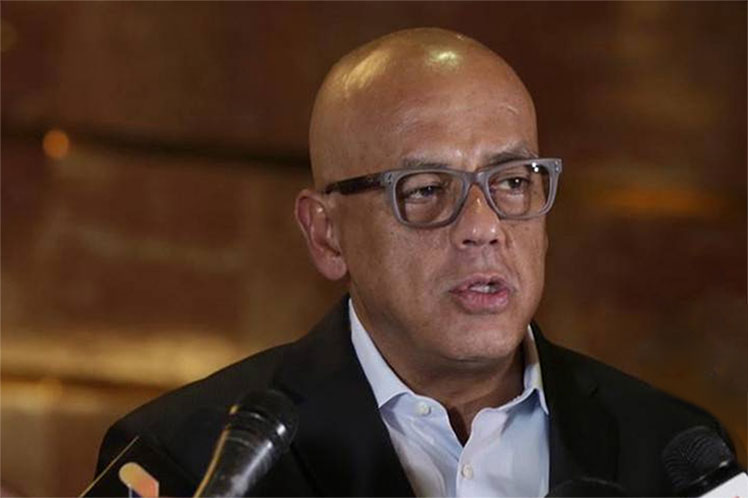 Caracas: Despite the increased pressure from the United States (USA), the Venezuelan National Dialogue Table unanimously agreed to the week ending today to hold the parliamentary elections on December 6, Prensa Latina publishes.
Last Wednesday the delegations of the opposition and the Government, guarantors of that conciliatory agreement installed in September of last year, met to draw up work strategies for the elections, with which it is expected to renew the National Assembly in 2020 as and as established by the Constitution.
At the conclusion of the meeting, the head of the revolutionary forces, Jorge Rodríguez, assured the press that the six agreements signed a year ago opened a great path for peace and stability in the country.
He recognized that the National Dialogue Table led to a new architecture, achieving greater participation in the elections, "we are adversaries, but we all agree on the peace and democracy of Venezuela."
'This will be one of the most democratic and competitive elections in Venezuela. There are more than 107 political parties and more than 14,000 registered candidates", Rodríguez added.
While the contending political forces manage to reconcile the strategies for the smooth running of the electoral process, the White House increases the pressure against this South American nation, in a desperate attempt to destabilize the country and promote an internal rebellion.
The downing of a North American aircraft and the capture of the agent of the Central Intelligence Agency (CIA) Heath Mattew, triggered the alerts before the possible concatenation of these events in the aggression attempts promoted by Washington and Colombia.
All this spiced up by the visit of the Secretary of State, Mike Pompeo, to Guyana, with the aim of winning another strategic ally in the region.
Faced with these signals, Venezuelan analysts, diplomats and high-ranking military commanders coincide in warning an acceleration of the conspiratorial machinery against this nation.
In this regard, President Nicolás Maduro assured that the senior US official failed in his attempt to promote a war and boycott the parliamentary elections in the country.
From the cuartel de la Montaña, in Caracas, Maduro described Pompeo's tour of Guyana, Suriname, Brazil and Colombia as a warmonger and summoned the people to be alert to the country's enemies who, he said, are in an acute phase of despair , offering money to destabilize the nation.
He stressed that the United States and a sector of what he called the "battered right" are activating orders and keys to disturb the peace of Venezuela in these months before the elections.