The Revolution in the Neighborhood: 60th Anniversary of the CDR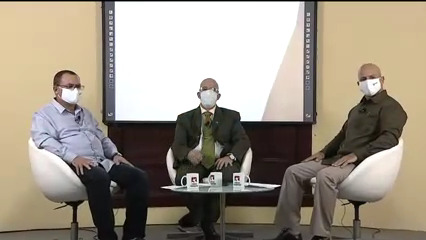 Mayabeque, Cuba: The Committees for the Defense of the Revolution are a genuine creation of the Cuban revolutionary process and an expression of popular participation in its construction and defense. 60 years after its founding and on the day that marks half a century since the creation of the Detachments "Mirando al Mar", the new National Coordinator of the CDRs, Gerardo Hernández Nordelo, and the Vice Coordinator, Vladimir Sauri Bermúdez, appeared at the Round Table.
Hernández Nordelo recalled the historic moment of the creation of the Committees for the Defense of the Revolution (CDR) in a mass event in the now Museum of the Revolution.
Fidel had just arrived from the United Nations (UN) and there, with popular acclaim, he proposed the creation of the largest mass organization in the country.
The Vice-Coordinator of the CDR, Vladimir Sauri Bermúdez, outlined how the members of the organization participate in the fight for the non-propagation and prevention of Covid-19.
The vast majority of those who have fulfilled and are carrying out internationalist missions against the coronavirus in the world, the personnel in hospitals and isolation centers, the young people who participate in the investigations, are CDR members, he stressed.