Cuba Presents Challenges on the 2030 Agenda at the United Nations General Assembly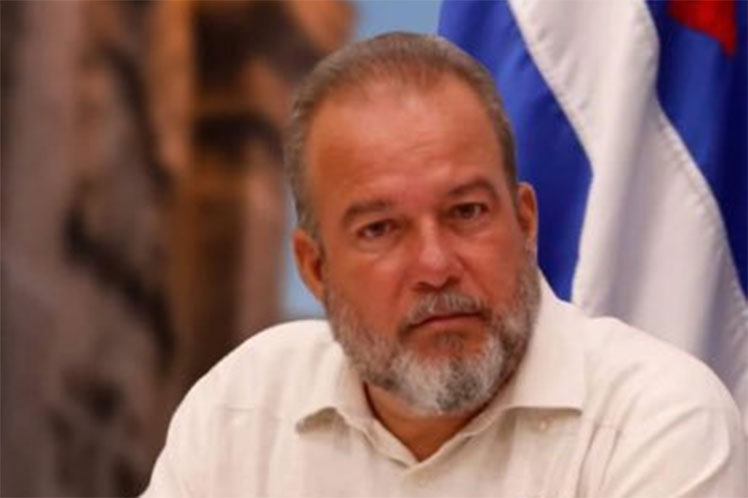 Havana, Cuba: The Prime Minister of Cuba, Manuel Marrero, will speak today at the Meeting on Financing the 2030 Agenda for Sustainable Development, convened in the context of the United Nations General Assembly, Prensa Latina publishes.
In a message published on his Twitter account, the premier announced that he will present the arguments of the Caribbean nation in the face of the challenges imposed by this global problem.
Marrero is ranked 52nd on the list of speakers of the virtual appointment, focused on the 2030 Agenda in the era of Covid-19 and beyond, according to the list published by the body in the 75th session of the Assembly General.
A press release from the Cuban Foreign Ministry also announced the participation in this day of the Cuban Foreign Minister, Bruno Rodríguez, in the Ministerial Meeting of the Coordination Bureau of the Movement of Non-Aligned Countries (Mnoal).
The head of diplomacy will reiterate the Caribbean nation's commitment to non-alignment and the defense of the interests of the countries of the South, the text specified.
This meeting will have as its motto Bandung + 65: a more relevant, united and effective Movement of Non-Aligned Countries against emerging global challenges, including Covid-19.
During the week, representatives of the largest of the Antilles will also participate in the Summit on Biodiversity, scheduled for September 30; as well as in the events for the 25th anniversary of the Fourth World Conference on Women, on October 1; and for the International Day for the Total Elimination of Nuclear Weapons, the coming day 2.
The United Nations General Assembly has been held since last week without the physical presence at the headquarters of the multilateral organization in New York of hundreds of world leaders, as is usual at this time.