Cuba Exhibits Achievements of Medical Collaboration in front of United States Campaign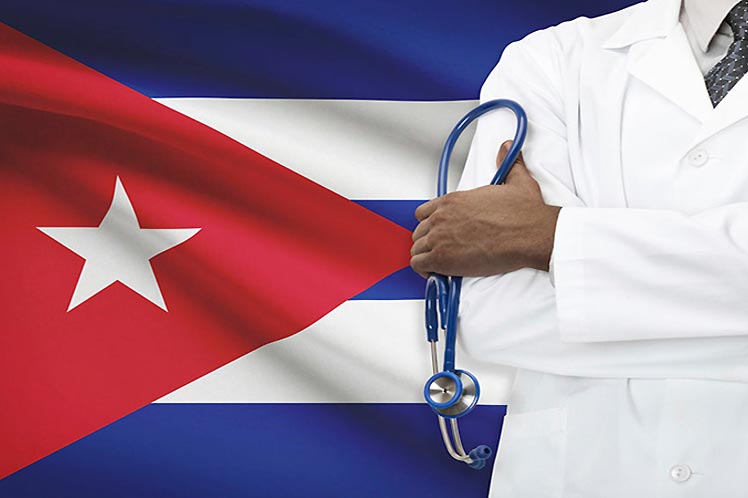 Havana: Cuba today exhibits the achievements of its medical collaboration on the international scene in the fight against Covid-19, in the face of the questions that the United States seeks in vain to link it with human trafficking, Prensa Latina publishes.
The largest of the Antilles has been a member of the Executive Committee of the Pan American Health Organization (PAHO) since Tuesday, a scenario marked by the accusations of representatives of the Donald Trump administration against the Island's achievements in this matter.
In her speech before the Board of Directors of the organization, Cuban Vice Minister of Public Health Marcia Cobas described the falsehoods of the United States government in recent meetings called by PAHO as regrettable.
Their statements responded to the Director of Economy and Development of the United States Department of State, Kristen Pisani, who opposed the candidacy of the Caribbean country to join the Committee.
Cobas denounced the existence of a fund of three million dollars that Washington dedicates to buying false testimonies to document illegitimate accusations against Cuban cooperation.
Likewise, she revealed that in order to sabotage medical collaboration programs, these funds are accompanied by pressures and incentives such as the granting of visas by the United States.
The deputy minister defended her country's right to join the Executive Committee and described the attempt to link human trafficking with the work of the internationalist brigades as disrespectful and immoral.
According to the official, the island's staff "work voluntarily and generally go to places that other health services do not reach."
At this time, the Cuban collaboration received recognition in several parts of the world, including from organizations such as the World Health Organization and the United Nations, Cobas recalled.
A day earlier, the head of Public Health of Cuba, José Ángel Portal, also responded to Garret Grigsby, the North American representative, who in a virtual meeting called by PAHO, asked the organization to follow up on the Cuban medical brigades.
"If the United States cared about the income of Cuban Health personnel, it would have already lifted the (economic) blockade against the island, instead of attacking Cuba, which has been able to protect its population and help others, the United States should improve its catastrophic management in the face of the pandemic and guarantee the health of its citizens", the minister said in his speech the day before of the largest of the Antilles.