To Produce with a Sense of Urgency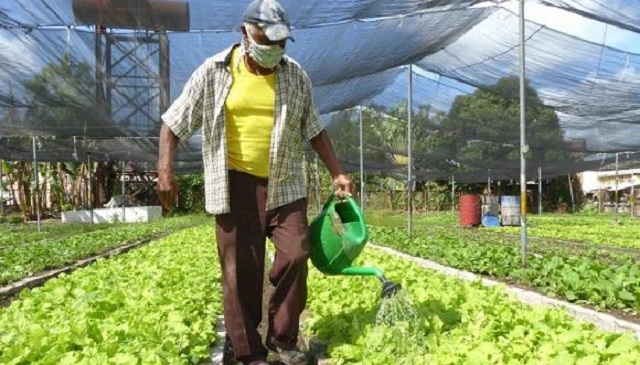 Mayabeque, Cuba: The Second Secretary of the Central Committee of the Communist Party of Cuba, José Ramón Machado Ventura, in the tours that give continuity to the issue of food in several provinces of western, central and eastern Cuba, argued that producing more should be the answer to the genocidal policy of the United States, which intends to surrender us of hunger.
According to Cubadebate, Machado Ventura highlighted in Mayabeque the urgency of moving forward and not go backwards, through coherent planting actions that make it possible to alleviate the breaches in which the territory incurred in the spring campaign, by ceasing to sow some 3,681 hectares as a consequence, fundamentally, of the effects caused by the rains in this part of the western geography.
At the same time, he pointed out that the country belongs to everyone, so a collective effort must be made to defend the Revolution from the ground up, provide the five kilograms of protein that the family requires, along with food levels, which must be done with preparation, knowledge, greater strength, tenacity and intelligence.
For his part, Deputy Prime Minister Jorge Luis Tapia Fonseca praised the role of the municipality to articulate the mechanisms that strengthen and stimulate the use of each piece of land, with more coherent reconciliations and a better functioning of the non-payment and agrarian commissions, as well as He made reference to the bank actions and computerization, which benefit the primary producer, stimulate and remove all obstacles in agriculture.
Another important issue discussed in the meetings was the food support that the youngest province in the country provides to Havana, as outlined by Fidel at the time, a purpose to which the productive poles of the different territories must contribute more strongly.
In this regard, Salvador Valdés Mesa considered that, in line with the projection of solidarity and response capacity that characterizes Cubans, that culture of aid to the capital should be consolidated, while at the same time forging an export mentality in the agricultural sector of the country.