New Normality Except in Havana, Santi Spítus and Ciego de Ávila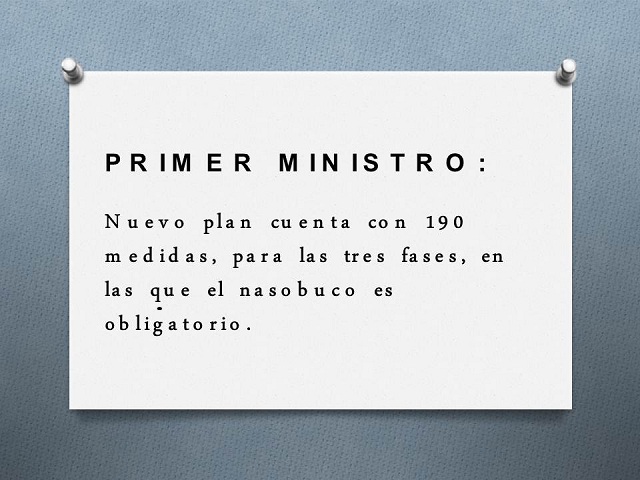 ACCESS TO INTERPROVINCIAL STATIONS IS ONLY FOR PASSENGERS

The access of people who are not passengers confirmed with their tickets will not be allowed. Queues for waiting lists will be held at other sites.

URBAN PUBLIC TRANSPORTATION IS RESTORED

The public transportation is reestablished with hygienic measures and the reinforcement of the control to avoid excesses of people standing on the buses. Transportation will be provided to those health centers focused on treating COVID-19.

IN THE NEW NORMALITY, THE RESTART OF THE SCHOOL YEAR IS KEPT IN NOVEMBER

In terms of education, the new normality is to restart the school year next November. Different proposals will be applied for the evaluations and conclusion of the 2019-2020 academic year, as well as for the 2020-2021 period.

RETURN TO NORMALITY IN RECREATIONAL CENTERS

Recreational centers are opening, in the new normality, but maintaining strict sanitary measures. Cinemas, parks, botanical gardens open. Bars, nightclubs and parties have specific measures.

HOW WILL THE CHANGE BETWEEN ONE PHASE AND ANOTHER BE ESTABLISHED?

– The incidence rate per 100,000 inhabitants will be evaluated.

– Generalization of PCR in all provinces, although there is no case.

– Criteria were established on how to advance from one phase to another.

– In Havana the measurement of the factors is different, due to its high complexity.

PHASES IN WHICH THE PROVINCES ARE LOCATED

Phase of autochthonous transmission: Ciego de Ávila and Sancti Spíritus

Goes from autochthonous transmission phase to Phase III: Havana

* The Prime Minister clarifies that the passage from Havana to Phase III is due to the application of strict measures during the month of September that put the capital of the country in a position to move from one phase to another more advanced.

New normality: The rest of the provinces of Cuba

LIFE CODE FOR THE NEW NORMALITY

The new normality implies the application of new lifestyles that favor personal and collective health. More self-care and responsibility are required.

Basic measurements:

– Use the mask face correctly.

– Frequently handwashing.

– Incorporate new forms of showing affection.

– Increase disinfection of spaces

– Keep your physical distance

– Self-search

– Faced with symptoms, do not attend work or school.

– Promotes the ventilation of the premises

– Hold the celebrations in a ventilated environment and with a small number of people.

– Practice exercises outdoors

– Walk and use the bicycle.

– Avoid contact with people in isolation and hospitals if it is not strictly necessary.

The Prime Minister informs that the measures will be applied as of October 12. A tabloid will be published with the new Plan.