Government of Mayabeque Designs Program of Activities for its Tenth Anniversary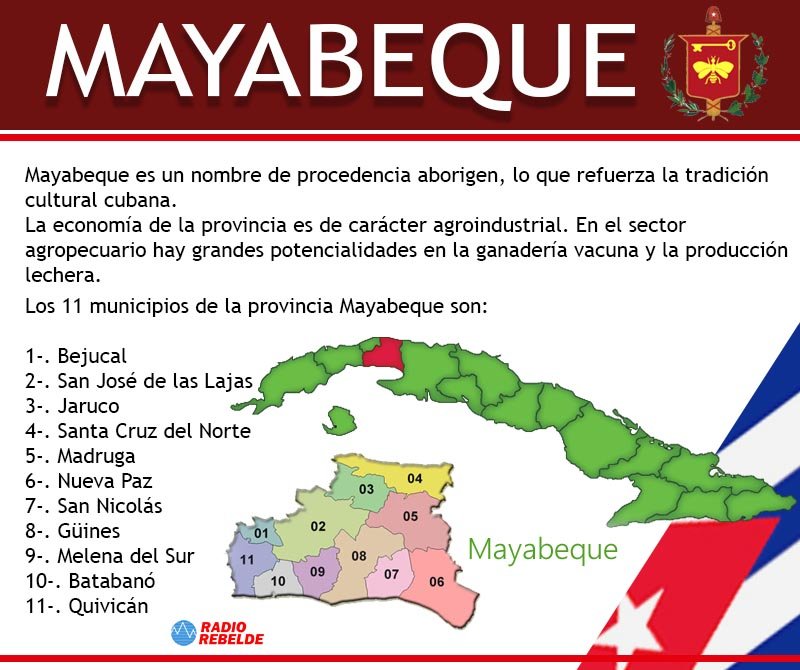 Mayabeque, Cuba: Next to celebrate the tenth anniversary of the establishment of Mayabeque, on January 9, 2021; the Government in the province designs an extensive program in the context of this commemoration.

The vice-governor of the province, Manuel Aguiar Lama, says that there is a group of activities conceived in all municipalities, among which the evaluation of compliance with the state housing plan with the manufacture of 200 homes stands out.

There is also the inauguration of some social works such as the San José de Las Lajas Museum, the remodeling of the Leopoldito Martínez Hospital and the repair of other health institutions such as psycho-pedagogical centers, Grandparents' Houses and Homes for the Elderly, the provincial vice-governor added.

Aguiar Lama pointed out that the greatest challenge assumed by the Government of Mayabeque in this decade of the province's foundation is the constant improvement of the People's Power management system as it is the youngest demarcation in the country.
 
This has required the construction of its infrastructure and the training of cadres, technicians and young people who will be the relief, he concluded.