More than 60 years Subjected to an Inhuman and Genocidal Blockade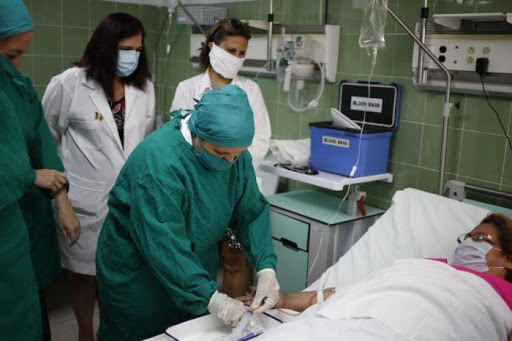 Mayabeque, Cuba: This Thursday the Minister of Foreign Affairs of Cuba, Bruno Rodríguez Parrilla, presented for the twenty-ninth time the report on the impact of the United States blockade against Cuba, a document that substantiated the resurgence of that hostile and aggressive policy .

Rodríguez Parrilla pointed out that in a practical way, the blockade means the denial for Cuba of access to medical equipment and supplies of US origin or, even, from third countries that have more than 10 percent of US components or technologies from that country, being the health area one of the most affected.

The Cuban health system faces difficulties when it comes to obtaining equipment and raw materials for the production of essential drugs in the treatment and recovery of patients diagnosed with SARS-CoV-2.

The Chinese company Alibaba was unable to send a donation with means of protection and diagnostic kits, at the most tense moment of the pandemic, due to the blockade.

We also stopped receiving mechanical pulmonary ventilators, essential for the treatment of severe and critical patients with Covid-19 for fear of financial sanctions.

Likewise, the agency dedicated to the acquisition of medical and pharmaceutical equipment, MediCuba, did not receive responses to its contacts with some 50 US companies to obtain supplies from the health sector.

The blockade that the United States imposes on Cuba is an act of genocide typified in the Geneva Convention of 1948 and lacks any political, moral or legal justification, for that reason it provokes a universal rejection that is expressed in overwhelming votes of the General Assembly of The United Nations.

The Resolution entitled Necessity to end the economic, commercial and financial blockade imposed by the United States of America against Cuba, will be voted in May 2021, for the twenty-ninth time within the United Nations General Assembly, this time postponed due to the impact of COVID-19 on a global scale.