Scientists from Mayabeque Participate in Agroecological Project in Collaboration with France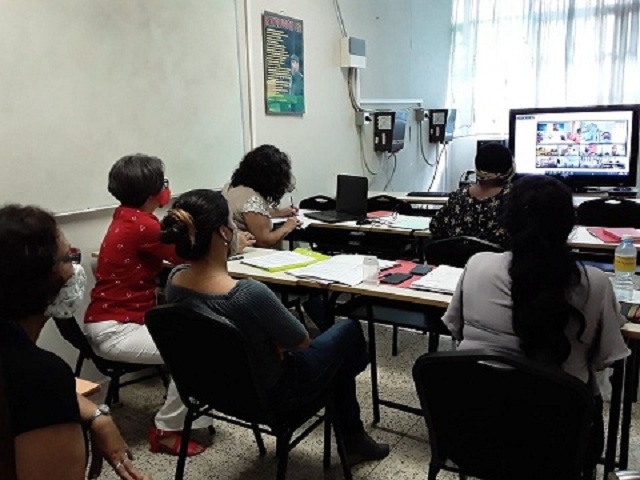 Mayabeque, Cuba: Researchers from the National Center for Agricultural Health, located in Mayabeque, together with two other Cuban research centers and four universities of the Island, participated in the virtual workshop of the AgrecoCaribe Project, in collaboration with France.

The objective of this scientific cooperation is to create an agro-ecological research and innovation network to adapt, validate and disseminate agro-ecological inventions, with an emphasis on the technology of beneficial microorganisms.

In this first virtual meeting, they discussed the central theme of the project, the programming of pedagogical exchanges, student internships for 2020-2021, annual scientific training, and defined the experimental activities to be developed in each province.

This virtual appointment set out the action plan to be implemented this year and next, which includes training for farmers and national producers in green technologies, the development of experiments in real production conditions to validate the efficiency and dissemination of local bio-products of microbial origin.