Foreign Minister of Cuba Receives Spanish Ambassador to the Island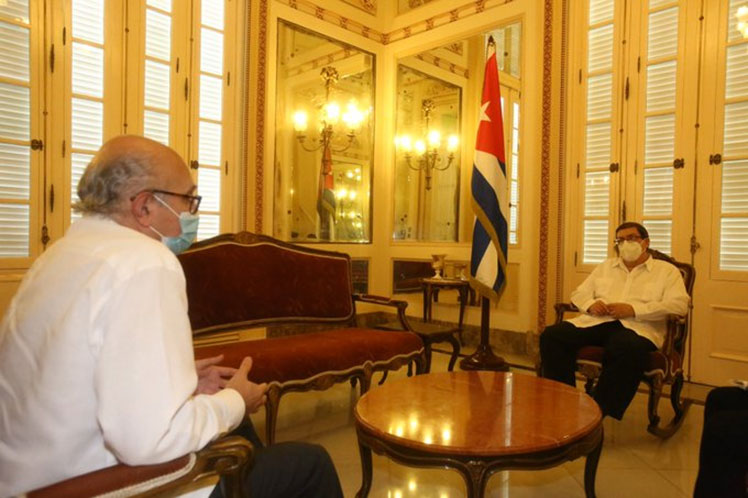 Havana: The Cuban Foreign Minister, Bruno Rodríguez, received today the Spanish Ambassador, Juan Fernández, who is completing his mission in the Caribbean country, Prensa Latina publishes.

In a message published on his Twitter account, the head of the Cuban diplomacy highlighted the state of relations between the two countries and called for the strengthening of this exchange.

"We ratify the will to strengthen constructive dialogue in support of the advancement of political, economic and cooperation relations", the foreign minister wrote.

Spain represents an important commercial partner for the Caribbean nation, considered the third exporter to the Cuban market and its first investor.

The European nation continues to implement new instruments to support investment and bilateral trade, according to the criteria of specialists.

In May of this year, the CEO of the public business entity ICEX Spain, María Peña, assured that Spanish foreign trade with the island grows nine percentage points more than that nation's exchange with the rest of the world.

Sales from Spain to Cuba are more voluminous than those to other Latin American countries such as Peru, Ecuador and Argentina, she said.

These ties were ratified during the visit to the largest of the Antilles by Spanish President Pedro Sánchez, in 2018; and King Felipe VI, in 2019.