Specialists Apply Biotechnological Drug against Covid-19 in Ciego de Ávila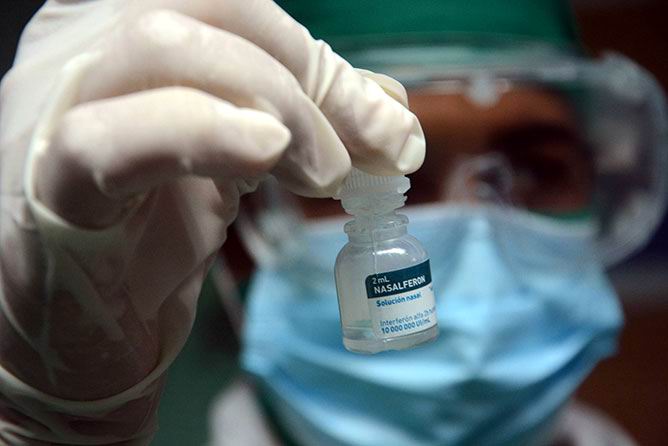 Ciego de Ávila: Doctors and nurses of the more than 400 family doctors' offices in this central province of Cuba will receive Nasalferon, a Cuban biotechnology drug intended to strengthen the immune system, Prensa Latina publishes.

The application of the drug to health personnel responds to one of the preventive measures to stop the outbreak of Covid-19 in Ciego de Ávila, a province that has been in a phase of limited autochthonous transmission for more than 50 days and with 664 positive cases to disease.

The director of the Provincial Council of Scientific Health Societies, Silvia Retureta, pointed out that health professionals have a high risk of being infected with the SARS Cov-2 coronavirus by staying directly with the patient.

She specified that even when the territory transits to the new normality, the family's doctors and nurses will be more exposed to contracting the virus because the red zone will move towards the community.

Previously, the drug was received by the service personnel, patients and companions of the two hospitals in the province, those who remained in risk areas, in isolation centers and classification consultations in the health areas of Ciego de Avila.

Nasalferon, a leading product of Cuban biotechnology, is an immunomodulator, prevents the replication of the virus and modifies the number of colonies present in the body, in addition, if the sick person does not develop severe symptoms, Retureta said.