Brazilian Supreme Court Reiterates Lula's Access to Odebrecht Files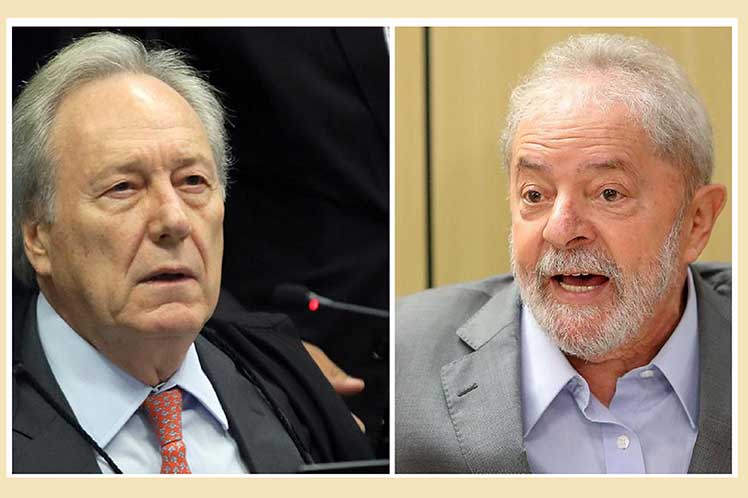 Brasilia: Judge Ricardo Lewandowski, of the Supreme Federal Court (STF), reiterated his order that the defense of Luiz Inácio Lula da Silva access documents from the Odebrecht Company that directly refer or quote the former Brazilian president, Prensa Latina publishes.

Lewandoswski again requested that the 13th Federal Criminal Court of the southern city of Curitiba, responsible for the actions of the Lava Jato operation, make available to Lula's lawyers all the documents related to the indulgence agreements of the Prosecutor's Office with Odebrecht.

Meanwhile, according to its verdict, the Lava Jato action that accuses the former worker leader of alleged corruption and money laundering in the case of the Lula Institute will be suspended.

It reaffirmed that the superior court "issued a clear and direct determination that the court of origin must grant the plaintiff broad, unconditional – and not fragmented and selective – access to all the data and reports in the file and its annexes or appendices, except the relating to ongoing procedures, which, it should be emphasized, no longer exist".

The minister also made a harsh criticism of the Federal Public Ministry (MPF), which is trying to suppress the right of defense of a former president, guaranteed by the Constitution.

It ordered a summons from the Federal MPF to report, within 60 days, if, in fact, there are no -or if they were suppressed- records of the procedures carried out by Curitiba prosecutors with foreign authorities and institutions, as well as those related to the other data required by the defense.

The existence of illegal pacts, outside of Brazilian legislation, between Lava Jato and the Federal Bureau of Investigation (FBI, United States) was recently exposed.

Taking into account investigations, Lula would have received 12 million reais (about 2.4 million dollars) from Odebrecht as a bribe.

But the lawyers of the former head of state warn that Lava Jato's accusation is not based on original forms, but on a copy of the material delivered by the company itself.

The jurists even warn that the documents were manipulated by the construction company.