Hospital Capacities Increased to face a Possible Rise in Patients due to Covid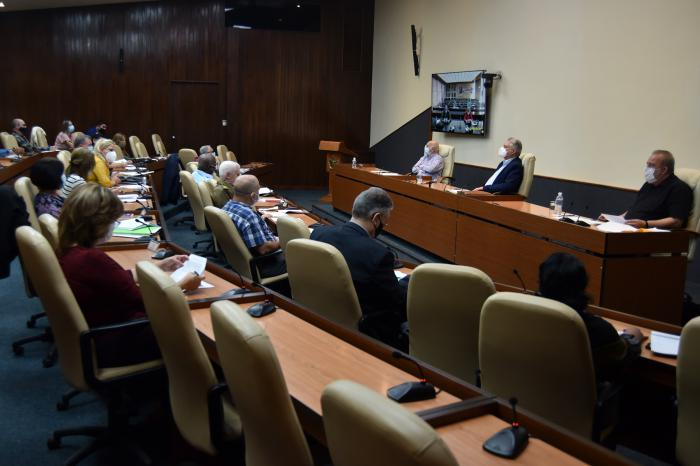 Havana, Cuba: The Deputy Prime Minister, Roberto Morales Ojeda, insisted on the importance of increasing the available capacities in each territory of the country to take care of contacts of confirmed positive cases.
The idea was shared this Thursday during the meeting of the Temporary Working Group, which was led by President Miguel Díaz-Canel Bermúdez, the Second Secretary of the Communist Party of Cuba, José Ramón Machado Ventura, and Prime Minister Manuel Marrero Cruz.
This will make it possible to isolate first- and second-order contacts and everyone who can be detected from a good epidemiological survey. "The greatest number of cases we are having today is from contacts", he warned.
Bearing this in mind, he argued, would allow the health authorities to act immediately, to work with a number of cases that are even asymptomatic and that as long as they are not identified they will be transmitting the disease.
Through videoconference, it was possible to see how a group of provinces is marching in the fight against COVID-19.
As a gateway to the exchange, President Díaz-Canel raised questions that address the philosophy that it is preferable to be prepared to be surprised: How many capacities are available to guarantee the isolation of confirmed or suspected patients of having been taken by the virus? What is the availability, by territory, of the intensive care units?
Then the provinces reported:
In Pinar del Río, the work of the Provincial Defense Council is being reinforced and irresponsible or indiscipline attitudes detected are sanctioned. In Havana, therapy units were set up and the conditions were created to welcome asymptomatic positive patients. While in Mayabeque the work is emphasized in the municipalities that present the most complex epidemiological situations.
In the same way, the authorities of Matanzas and Villa Clara reported that they can continue to increase these capacities. Ciego de Ávila carries out the investigations with rigor, as well as Holguín, Santiago de Cuba, Guantánamo, and the special municipality of Isla de la Juventud.
Because life is what is at stake, it is vital to continue insisting that, in the event of any symptoms, people immediately go to medical services, be it the community clinic, the polyclinic or any other institution. Only then can specialists make a correct therapeutic decision in time.