Russia Registers Less Infections by Covid-19 since October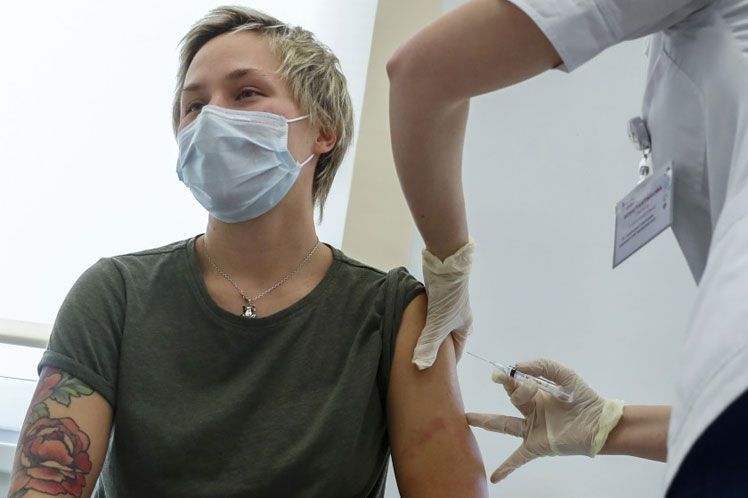 Moscow: In Russia 17,648 new cases of Covid-19 were reported the day before, the lowest number of infections since last October 28, the operational staff to combat the pandemic highlighted today, Prensa Latina publishes.
With this figure, the number of registered patients after the pandemic detected in the country is three million 868 thousand and currently it is 476 thousand 295 people.
In the last 24 hours, 18,169 patients were recovered, for a total of 3,318,173.
The Russian health authorities highlighted that during the last week the number of discharges exceeded that of new infections, with a proportion of 85.8 percent of all patients.
At midnight Sunday, 437 people died from the SARS CoV-2 coronavirus in Russia, bringing the number of deaths from Covid-19 to 73,619 in the country.
In this capital, two thousand 37 new infections were reported the day before, for a total of 932 thousand 109 cases since the beginning of the pandemic, while four thousand 883 received medical discharge, so that 819 thousand 611 people were cured in all this time.
During the day, 61 deaths from Covid-19 were registered in Moscow, a figure that amounts to 13,495.
Caption: During the last week the number of discharges exceeded that of new infections. Photo: Prensa Latina