Russia Calls the European Union an Unreliable Partner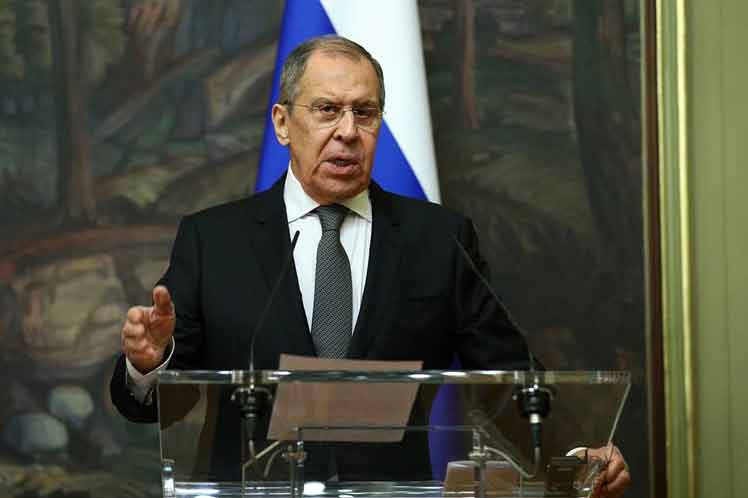 Moscow: The European Union (EU) is an unreliable partner, Russian Foreign Minister Sergey Lavrov said today after talks with the bloc's high representative for Foreign Policy, Josep Borrell, Prensa Latina publishes.
"We are building our lives on the fact that the European Union is an unreliable partner, at least at this stage", Lavrov was quoted as saying by RIA Novosti.
The diplomat reiterated that the EU's action on the imprisonment of the opposition blogger Alexei Navalny constitutes an interference in the internal affairs of his country.
Asked about the alleged evidences of the poisoning of Navalny by the Russian authorities, the head of Moscow diplomacy pointed out that neither Germany, nor France, nor Sweden, nor did the Organization for the Prohibition of Chemical Weapons provide them.
"However, if the EU considers it correct not to prove the theses on poisoning expressed, let it remain on its conscience," he warned.
Lavrov stressed that on this and other issues Moscow is synonymous with honesty and transparency.
For his part, the representative of the European bloc pointed out that so far no EU member state has presented sanctions proposals against Russia.
"But the discussion will continue in the Council of Foreign Ministers in March," he added.
In his speech after talks with the Russian Foreign Minister, Borrell congratulated Russia on its success in developing a vaccine against the SARS CoV-2 coronavirus.
He commented that he experienced positive emotions after reading the article on the result of the third phase of the Sputnik V vaccine clinical trials published in the British medical journal The Lancet.
'I hope that now the European Medicines Agency can certify this vaccine for use in the EU member states. It will be good news for us, because, as you know, we do not have enough vaccines and an additional source of supply is welcome, 'he said.
On the subject, Lavrov confirmed that several European countries have already expressed interest in buying and manufacturing Sputnik V on their territory.