Cuba's Strategies to Beat the Pandemic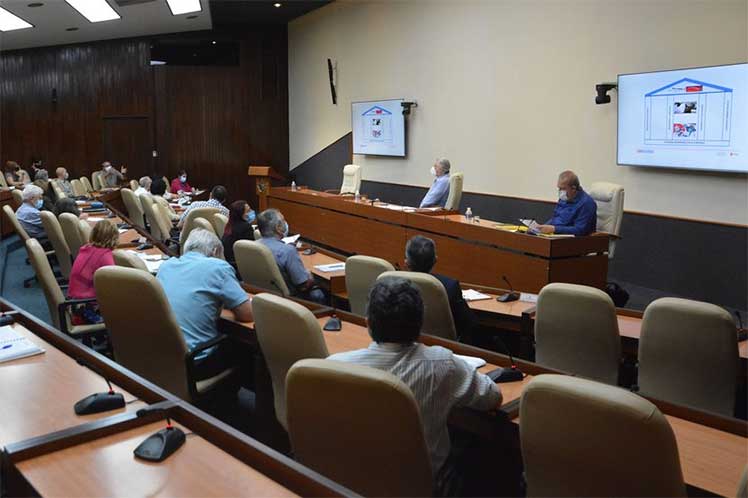 Havana, Cuba: Cuban specialists still forecast a high incidence of Covid-19, which is why the country today prioritizes the timely investigation, hospital capabilities and produces its most advanced vaccine candidate on a large scale, Prensa Latina publishes.
In the latest meetings of the national working group, the nation's authorities insisted on the need to improve active screening, primary health care, improve travel times to isolation sites, and speed up the delivery of PCR test results.
As part of the country's strategy, there is also the creation of new hospital capacities, a preventive and control measure in the face of the high incidence of the disease in the last 15 days.
To the above is added the technological scientific milestone that means for the nation to achieve the production of a batch of 150 thousand doses of the most advanced vaccine candidate so far: Sovereign 02.
According to the director of the Finlay Institute of Vaccines, Vicente Vérez, this first delivery and the second batch that is now being manufactured, will allow the start of the third phase of the clinical trials of this candidate from March.
President Miguel Díaz-Canel described these results as very stimulating and also learned that the rest of the Cuban vaccine proposals are progressing positively.
Soberana 01 has already concluded its first phase of clinical trial, Abdala is ready to begin phase III in Santiago de Cuba and Mambisa, the only candidate for nasal delivery on the island, is in the second phase of testing.
These results come at a time of rebound of the disease in Cuba, in addition to a complex context due to the intention of the island to order its economy to face the negative impact of Covid-19 and the tightening of the United States blockade.
The Dean of the Faculty of Mathematics of the University of Havana, Raúl Guinovart, assured that although active cases decrease, a high sample of infections is still expected in the coming days.
In this sense, Cuba is also working on an expansion of its molecular biology laboratories throughout the country to increase the capacity to process PCR tests and reach 20 thousand a day, according to the Public Health authorities.
In the last 24 hours, the island studied 18,614 samples, of which 850 were positive, for a cumulative total of 35,772 people diagnosed since the beginning of the pandemic in the national territory, on March 11, 2020.