Isolation Service Implemented at Maternal-Infant Hospital of Mayabeque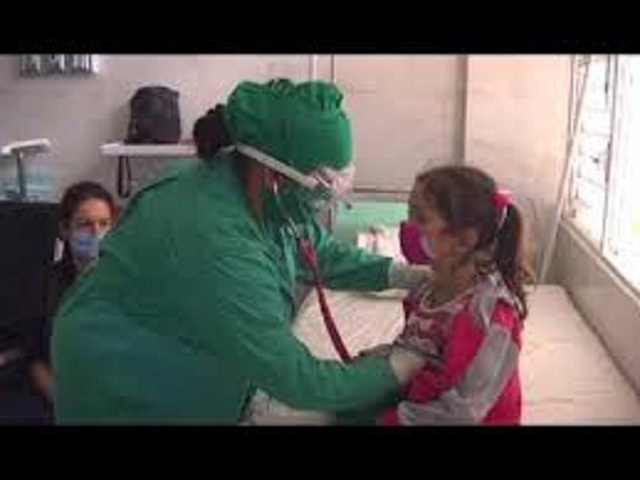 Mayabeque, Cuba: Efforts to preserve life are part of the daily activities at the Manuel Piti Fajardo Maternal and Child Hospital in Mayabeque.
The center also works on the isolation of suspected Covid-19 patients and direct contacts of confirmed cases of the disease.
The highly qualified staff provides preventive care and strictly monitors the symptoms of each child according to their particularities.
The Head of the Isolation Service Room, Daimy González Alfonso, refers that they have a service of 30 beds and the differentiated care is according to the age of the patient and the characteristics of each one.
González Alfonso added that once the children arrive, they comply with the indicated treatment in a timely manner to avoid complications.
Children are a vulnerable group to the disease and although in the isolation service of the Maternal-Infant Hospital of Mayabeque there has been no case with worsening of symptoms, the risk exists.
Despite the vigilance of health personnel, it is urgent to protect groups as vulnerable as children. Let's prevent the pandemic from turning your dreams into nightmares.