Love for the Homeland … is the Eternal Rancor to those who Attack it "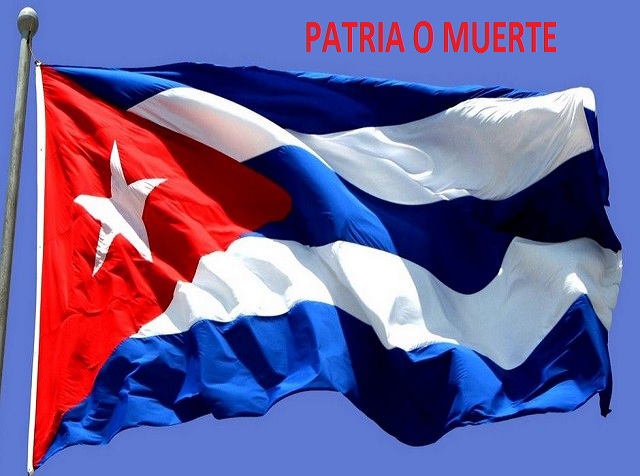 Another aggression against Cuba. It came to us in video format and produced by a group of Cuban musicians living in the United States. Yotuel Romero, Descemer Bueno, Maykel Castillo (known as El Osorbo), Eliécer Márquez (El Funky) and the group Gente de Zona.
"Hymn of freedom", as they define the theme Homeland and Life, characters and media from South Florida, no longer know what to do to achieve their perverse objectives against the people that live in this Caribbean archipelago. The outdated words now have contemporary music and rhythm, but they don't sound better at all.
It is a way of doing politics financed, in bad taste, with aggressive phrases. The procedures are not free when they respond to the interests of seconds, or third parties. To support, in one way or another, the American blunders against Cuba at this time, is to get on the same plane, where a crew of old thinking awaits that continues to desire "radical changes" in the archipelago, but remains anchored to the runway without taking flight. over 62 years ago.
How much paradox! How to think seriously about the lives of the family and friends who live here wishing them death through invasions, further strengthening the economic, commercial and financial blockade that aims to suffocate the Cuban people by creating great problems and needs. So … what life are they talking about?
The concerns of this occasional grouping should stop at what happens on the piece of land they chose to live on. A report, prepared for the FIU by urban planner Richard Florida and Steven Pedigo, a professor at New York University, warns that 14 percent of the population of the state of Miami is poor. The great gap between social classes places the city as one of the regions with the greatest inequality in the United States. A stark reality that deserves to be sung before the world.
True Cubans, wherever they are, love this land, live its problems closely, are interested in the difficulties of the economy and contribute to mitigate or solve them. It is not brave to criticize being outside the limits of the barrier
And Martí said: "love for the country is the invincible hatred of those who oppress it, it is the eternal rancor of those who attack it."
Nothing and no one will be able to undermine the integrity and the spirit of sacrifice of a people that long ago learned that to die for the Homeland is to live.