Foreign Minister of Cuba Speaks before the Human Rights Council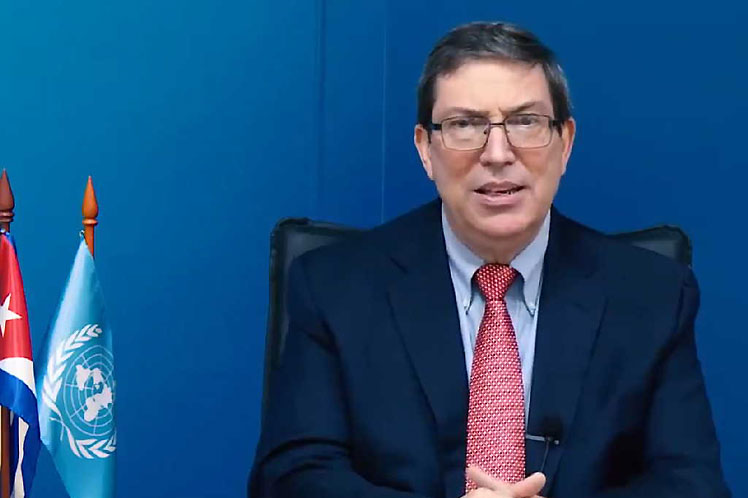 Geneva: Cuban Foreign Minister Bruno Rodríguez speaks today at the 46th session of the UN Human Rights Council, in which he is expected to denounce the attacks against his country, Prensa Latina publishes.
On the second day of the high-level segment of the forum, there is also expectation for the participation of the representative of the island and his position on the impact of Covid-19 on human rights, based on the international solidarity displayed by the Caribbean country facing the pandemic.
The disease and its consequences occupied important spaces in the installation of the Council, which meets by videoconference, with calls such as those of the Secretary General of the United Nations, António Guterres, who demanded universal access to vaccines against the SARS-CoV coronavirus -two.
Cuba is one of the 47 member states of the specialized body on the issue of human rights, in which it traditionally appeals for cooperation and rejects selectivity, manipulation and double standards on such a sensitive issue.
Despite the pressure and campaigns of the administration of now former US President Donald Trump, the island was elected last year for the fifth time to be part of the Human Rights Council, after receiving the support of 88 percent of the members of the Human Rights Council for his candidacy. the UN General Assembly.