Cuba and the European Union Dialogue on Human Rights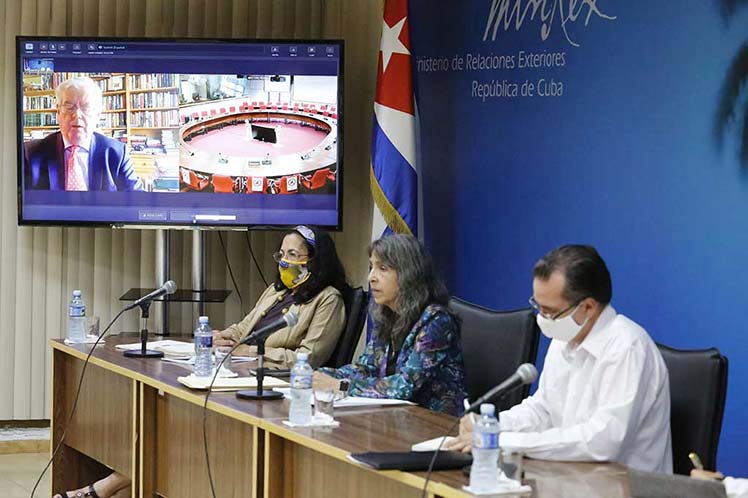 Havana: Cuba and the European Union (EU) held the Third Round of the Dialogue on Human Rights today in a virtual form, the Foreign Ministry of this Caribbean nation reported in a statement.
According to that source, the contact, made as part of the Political Dialogue and Cooperation Agreement between the Caribbean country and the European bloc, took place in a respectful and constructive atmosphere, Prensa Latina publishes.
Issues related to civil and political, economic, social and cultural rights were discussed; as well as multilateral cooperation and with the United Nations human rights mechanisms.
As on previous occasions, the differences in positions and approaches in relation to several of the issues discussed were highlighted, the text points out.
However, he adds, the will to continue talking about these issues was ratified, with full respect for sovereign equality, independence, legality and non-interference in the internal affairs of the parties.
The Cuban delegation referred to the achievements that demonstrate its commitment in the matter; those that have been achieved despite the unprecedented tightening of the economic, commercial and financial blockade of the United States.
Among other issues, it addressed respect for human rights in the context of Covid-19, in particular the right to health and social protection, aspects in which the country has had to overcome strong challenges with important results.
In the exchange, Cuba expressed its concern about situations that occur in the EU member states, and emphasized the need to take action in the fight against racism.
Likewise, against racial discrimination, xenophobia and related forms of intolerance, including the implementation of measures to confront the rise of hate speech and supremacist ideas in public affairs.
Both parties agreed on the need for the dialogue to contribute to an effective, constructive and non-discriminatory treatment of the issue of human rights, and to the consolidation of the Political Dialogue and Cooperation Agreement between the EU and Cuba.