Biocen Receives Carlos J. Finlay Award for Technological Innovation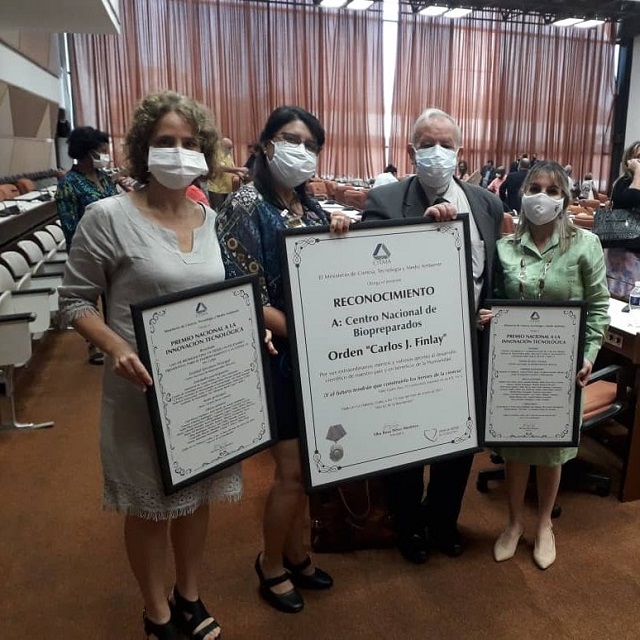 Mayabeque, Cuba: The group of workers of the National Center for Bio-preparations, Biocen, located in Mayabeque, deserved the Carlos Juan Finlay Order, the highest distinction granted by the Cuban State to nationals and foreigners for their contributions to the development of science for the benefit of the humanity.
This scientific institution also received two National Awards for Technological Innovation for the effectiveness of their research, applied in health protocols in the fight against COVID 19.
The first award corresponded to the design, development and generalization in Cuba of the first means of transport for viruses (BTV) for the confirmatory diagnosis by RT-PCR of COVID 19, created in conjunction with the Pedro Kourí Institute of Tropical Medicine, the Salvador Allende Hospital and the Center for Genetic Engineering and Biotechnology.
The other National Award for Technological Innovation was for the research on the Use of Biomodulin T from a preventive scenario, to confront COVID 19 in Cuba, with the main authorship of the Head of the Biocen Clinical Trials Group, Doctor Mary Carmen Reyes Zamora.