Flag 60th Anniversary of the National Association of Small Farmers Arrived in Batabanó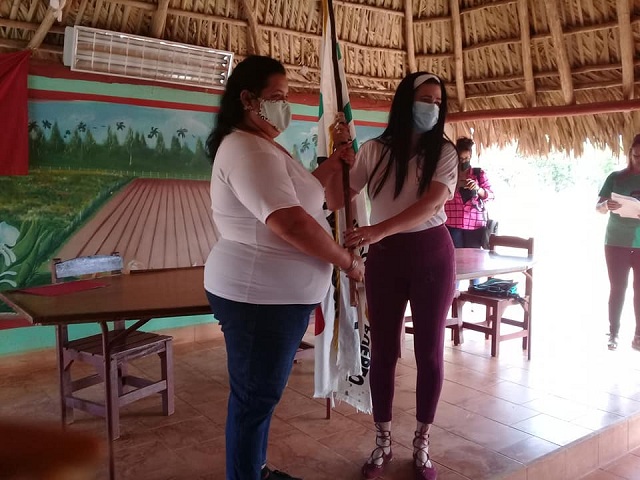 Mayabeque, Cuba: The cooperative members and peasants of Batabanó received today, the flag 60th anniversary of the National Association of Small Farmers (ANAP).
From the hands of the president of that organization in Güines, Yaneilys Páez Pino and having as headquarters the central park of the coastal town, directors of that structure, led by the highest representative of the sector there, Yadira Otaño Rubalcaba, assumed morning custody of the banner on behalf of all the affiliates.
The tour continued through the Deris García Mederos Cooperative of Credits and Services (CCS), a distinguished entity for cooperatives and local farmers, who, continuing the journey, arrived at the Maternal Home, María Herminia Hernández Acosta, and donated agricultural products for the feeding of pregnant women.
After completing its passage through the municipality of Batabanó, the 60th anniversary flag of the National Association of Small Farmers will be delivered to the cooperatives and farmers of Quivicán.