Today in Mayabeque 25 positive cases of Covid-19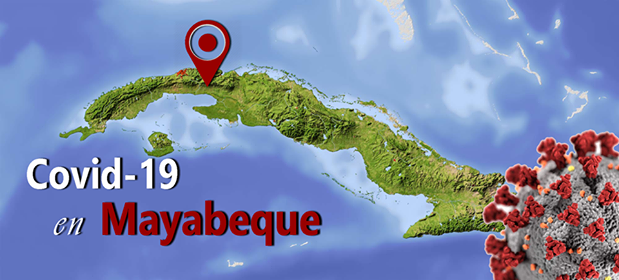 Mayabeque, Cuba: Mayabeque reports 25 positive cases of Covid-19 today, according to the report issued by the Cuban Ministry of Public Health (MINSAP).
Of the samples studied yesterday in the province, 24 are contacts of confirmed cases and one does not specify a source of infection.
The municipalities of Batabanó and San Nicolás have four per territory. For their part, Bejucal 6, Güines 5, Madruga 1, Nueva Paz 2 and Santa Cruz del Norte 3.
The 66-year-old citizen from the municipality of Quivicán is reported to be a stable critic. He does not refer a Personal Pathological History. He remains in the Intermediate Care Unit, afebrile, on mechanical ventilation with moderate respiratory distress. He is hemodynamically stable. Adequate diuresis. Gasometry with respiratory alkalosis. Chest X-ray. Inflammatory-like lesions in both lung fields. Evolutionary PCR: negative.
The use of the mask face is mandatory in all scenarios, and the presence of people with signs and symptoms of cold in work centers or other institutions is prohibited.
Preventive measures include the increase in clinical investigations, disinfection of hands and surfaces with sodium hypochlorite.