Venezuela Commemorates the Anniversary of the National Militia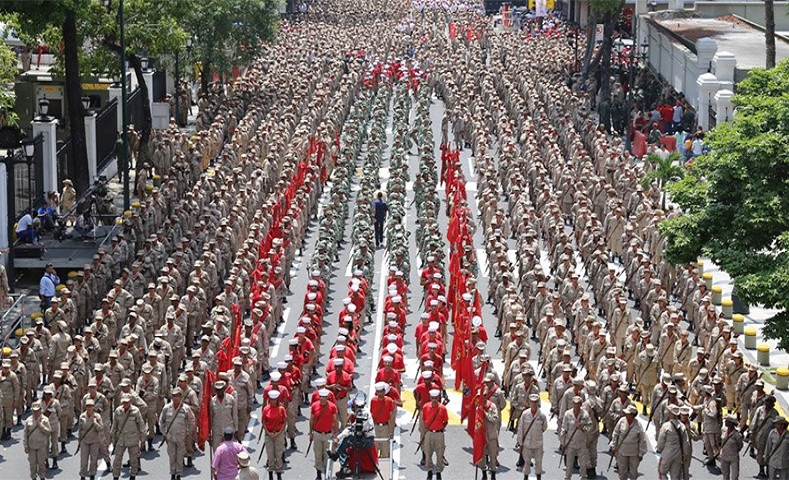 Venezuela: The president of Venezuela, Nicolás Maduro, commemorated the twelfth anniversary of the Bolivarian National Militia and the 19 years of the rescue by the people of Commander Hugo Chávez, who had suffered a coup two days before, Radio Reloj reports.
"Every 11 has its 13! 19 years ago there were 48 hours of conspiracy and assault on power, by the business elite that sought to end the democratic process that was just beginning, but the people claimed and rescued their President Chávez", the Venezuelan president wrote in his account from Twitter.
On April 11, 2002, there was a coup d'état against the government of President Chávez, organized by sectors of the right, which imposed the presidency of businessman Pedro Carmona.