Leadership of the Communist Party of Cuba distinguished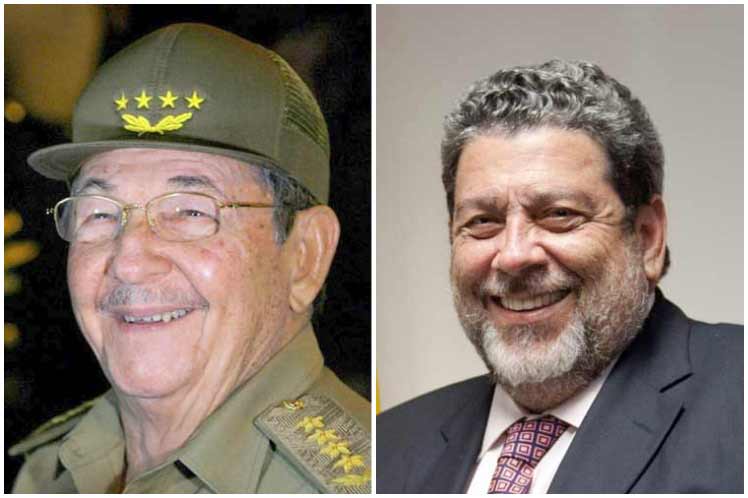 Havana, Cuba: The Prime Minister of Saint Vincent and the Grenadines, Ralph Gonsalves, highlighted the leadership of the Communist Party of Cuba (PCC) and the relations of brotherhood between the two peoples, the Foreign Ministry published today.
The leader of the Labor Unity Party in his country sent a letter to the first secretary of the PCC, Raúl Castro, to greet the 8th Congress of the Cuban political organization.
According to a tweet from the Cuban Ministry of Foreign Affairs, Gonsalves also praised the extraordinary work in advancing and deepening regional integration and solidarity in accordance with the precepts of Fidel Castro, whom we miss on a daily basis.
"This great Party has been the initiator and continuator of communism, socialism and democratic revolutionary movements in Cuba, at the same time, it has been an example of leadership in the Cuban Revolution," the message refers.
Gonsalves pointed out that the PCC, the people, and the Revolution are a single, indivisible force in defense of the island's independence and sovereignty, in the construction of socialism and a high-level just society.
Cuba will host the 8th Congress of the PCC until April 19, during which time the 300 delegates will debate core issues of the country in three commissions.
In his Central report, Raúl Castro made a tour the day before of the main challenges of the Caribbean nation from the economic point of view, the confrontation with Covid-19, foreign policy and the denunciation of the subversion plans against Cuba, among others.
He also referred to the generational change within the political organization, announced his dismissal as head of the Central Committee of the PCC and expressed his confidence in the younger leaders.