The Importance of the Cuban Party Congress Stands out in Venezuela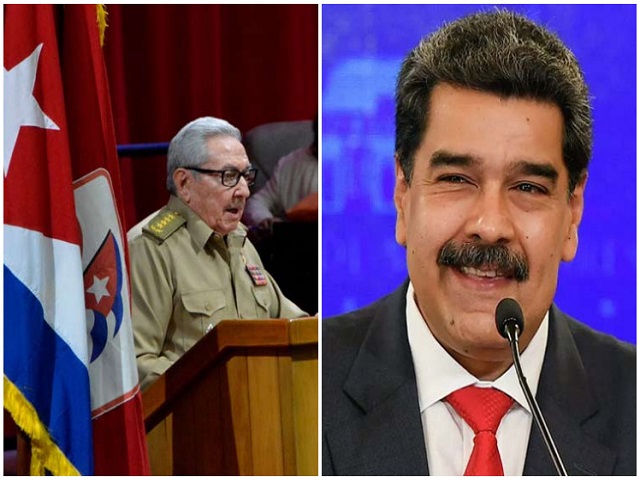 Caracas: The president of Venezuela, Nicolás Maduro, highlighted today the historical significance of the 8th Congress of the Communist Party of Cuba (PCC) for the continuity of the revolutionary process in the Caribbean nation.
According to Prensa Latina during a public address, the Venezuelan president also praised the leadership of the first secretary of the PCC, Raúl Castro, and described his report presented at the party meeting as extraordinary, in which he outlined the strategic lines of the organization.
The Army General announced the cessation of his position at the head of the Central Committee of the PCC with the satisfaction of handing over the direction of the country to a group of people prepared and committed to ethics, the values ​​of the culture and the nation.
In this regard, the president of Venezuela asserted that Raúl will hand over the reins of the Communist Party of Cuba to a new generation of leaders forged in work, of great ethical and moral quality and anti-imperialist spirit.
In his Central Report to the 8th Congress, Raúl Castro made a tour of the main challenges of the Caribbean nation from an economic point of view, the confrontation with Covid-19, foreign policy and the denunciation of the subversion plans against Cuba, among others.
The great partisan appointment will end tomorrow, Monday, April 19, when the first plenary session of the new Central Committee will take place, whose members will elect the highest leadership of the political organization for the period 2021-2026.
Previously, the United Socialist Party of Venezuela (PSUV) welcomed the celebration of the 8th Congress of the PCC, which it described as an event of transcendental importance for the Cuban communists and the brave people of the island, in addition to awakening great interest in the progressive forces of the planet.
The PSUV also highlighted the indomitable resistance of the Cuban Revolution against the aggressions of US imperialism, as well as its unshakable determination to stay on the path of socialism.