The XXVII Ibero-American Summit begins tomorrow in Andorra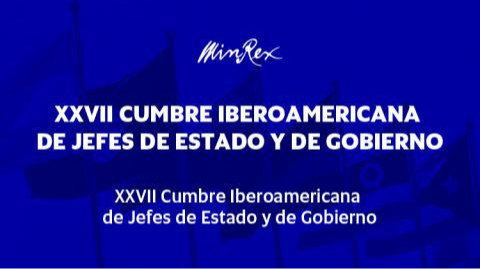 Madrid: King Felipe VI and the President of the Spanish Government, Pedro Sánchez, traveled to Andorra to attend the XXVII Ibero-American Summit tomorrow, which due to Covid-19 will take place semi presencial.
Due to the pandemic, Andorra proposed a hybrid format in which only the leaders of four of the 22 member countries will travel to the Principality: Spain and Portugal, due to geographical proximity, and Guatemala and the Dominican Republic, the previous and next headquarters of the Summit.
The rest of the Heads of State and Government of Latin America and the Caribbean, including that of Cuba, Miguel Díaz-Canel, will speak by videoconference in the plenary session on Wednesday.
Sánchez and the monarch will participate this Tuesday in the business forum that serves as a prologue to the meeting of Ibero-American leaders.
After that meeting there will be a round table to discuss an initiative launched by several nations, including Spain, to negotiate an international treaty to face future health crises such as the SARS-CoV-2 coronavirus, which causes Covid-19.
French President Emmanuel Macron, who also supports the proposal, will join this debate electronically.
According to official sources cited by the local press, Sánchez will show before the 27th edition of the integration mechanism the firm commitment of Spain to the access of all Latin America and the Caribbean to vaccines against Covid-19 and the economic recovery of the region.
A powerful call for universal access to vaccination as a global public good is expected from the Summit, the Ibero-American Secretary General, Rebeca Grynspan, recently advanced. Also to strengthen the Covax mechanism of the World Health Organization for an equitable distribution of these preparations, added the official.
"Innovation for sustainable development-2030 Goal. Ibero-America facing the coronavirus challenge" will be the motto of the meeting of heads of State and Government, which will host the microstate located between Spain and France.
Founded in 2005, the Ibero-American General Secretariat, based in Madrid, is the support body for the integration forum made up of the 19 nations of Latin America and the Caribbean together with Spain, Portugal and Andorra. (IVP)