BioCen Strengthens Scientific Leadership Amid Pandemic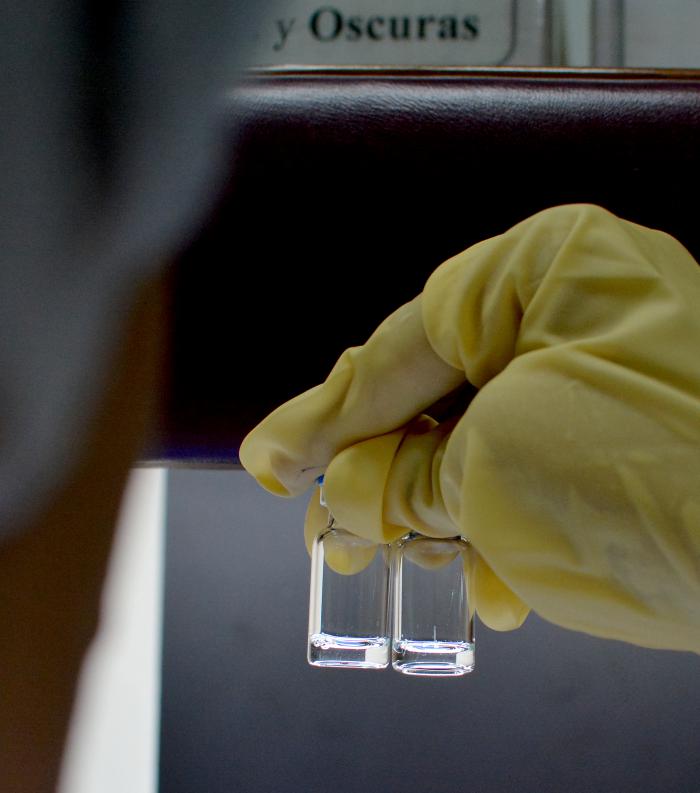 Mayabeque, Cuba: The National Center for Bio-preparations (BioCen) has a fundamental weight in the productive output of the results of our biopharmaceutical industry.
According to the deputy director of the entity, engineer José Benito de Armas Rodríguez, belonging to the BioCubaFarma business group, in its 28 years of work, the institution has focused its mission on research, development and manufacture of drugs, vaccines, supplements, diagnostics, reconstituents and other lines destined, in its majority, to the national health system.
Among its leading products, Biomodulin-t stands out, a biological immunomodulator of natural origin, which is applied intramuscularly and intravenously.
Its main use consists in the treatment of recurrent respiratory infections in the elderly, with favorable results of efficacy and safety demonstrated in clinical trials, and with more than two decades of use in medical practice in Cuba.
It has cytorerestorative action and is indicated in patients suffering from immune dysfunction, especially of the cellular type, associated with the gradual deterioration of the immune system caused by aging (the so-called immunosenescence process).
Today, Biomodulin-t is included in the list of drugs contained in the protocols for coping with covid-19 in vulnerable groups of the population, particularly the elderly, in order to strengthen their immune system.
Other notable contributions of BioCen are the antianemic of natural origin Trofín, and the Valergen line of vaccines, which promotes diagnosis and immunotherapy for respiratory allergies caused, basically, by house mites.
According to the engineer Benito de Armas, the center assumes, in the same way, the production of an important group of vaccines and drugs obtained in different scientific institutions of BioCubaFarma.
The recombinant Hepatitis B Vaccine, Tetanus Vaccine, HeberNasvac Vaccine, Meningococcal bc Vaccine, Haemophilus influenzae type b Conjugate Vaccine, Liquid Pentavalent against diphtheria, tetanus, pertussis, hepatitis b and Haemophilus influenzae type b, and Antileptospirosis appear in the relationship.
Also included in this list are the monoclonal antibody Nimotuzumab, recombinant human erythropoietin, Heberprot-p, the therapeutic vaccine Cimavax-egf against advanced non-small cell lung cancer (the most deadly and frequent of the malignant tumors of this vital organ), recombinant Streptokinase, the natural lung surfactant Surfacen and several of the interferons obtained in Cuba, among them Recombinant Human Alpha 2b.
With the appearance and subsequent spread in Cuba of COVID-19, the BioCen workers' collective has not only guaranteed the growing demand for the main Cuban biotechnological products used in the fight against the pandemic, but also managed to create, in a few months, an innovative Virus Transport Medium (BTV), intended for the collection and transfer of clinical samples suspected of containing the coronavirus sars-cov-2 (etiological agent of this disease).
The National Center for Bio-preparations is in charge of the industrial escalation of the Soberana 02 vaccine candidate, which made it possible to manufacture the doses required for the phase III clinical studies of the promising product and the intervention studies in this effort against the contagious virus.