Parliament of Venezuela Will Address Appointment of the Electoral Council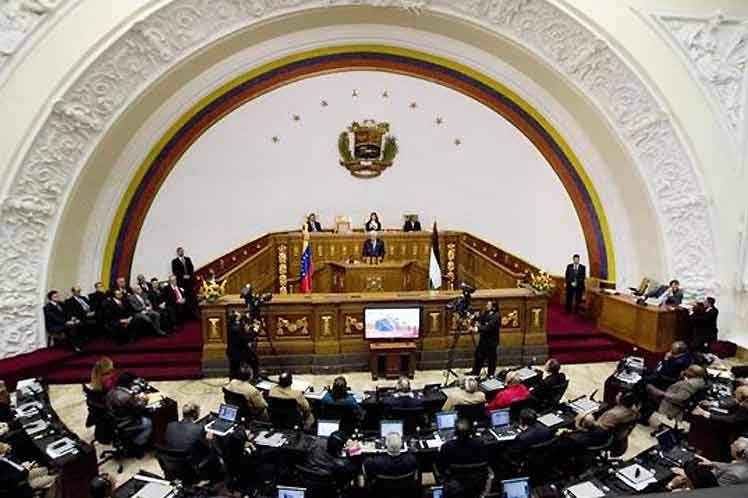 Caracas: The Venezuelan National Assembly will address today in an extraordinary session the appointment of the new National Electoral Council (CNE), which will govern the electoral processes for the next seven years, Prensa Latina publishes.
The legislative body received the previous week, for its evaluation, the list of citizens nominated to form part of the new CNE directive, made up of five main rectors and 10 alternates.
When presenting the list of candidates for the highest electoral body, the head of the Electoral Nominations Committee, Deputy Giuseppe Alessandrello, highlighted the extensive work of analysis of the proposals presented by social, political and academic sectors of the country.
Likewise, the President of Parliament Jorge Rodríguez stressed compliance with the parameters established in the development of the process, especially transparency and permanent dialogue.
Rodríguez reiterated the democratic character of Venezuelan society, by ratifying the electoral route and the support of the popular vote as the only way to gain power in Venezuela.
The renewal of the CNE and the recent repeal of the Law on constitutional and legal periods of public powers will open the doors to holding mega-elections in the nation this year.
As a result of the process of dialogue between the main political forces in the country, the decision laid the foundations for the call for new elections in the course of 2021 to elect 23 governors and 335 mayors.
The possibility that the National Electoral Council would call the polls to simultaneously choose the highest state and municipal authorities came from the various sectors and groups of the Venezuelan opposition.