Investment Project in Btabanó Will Favor Work of the Southwest Port Services Unit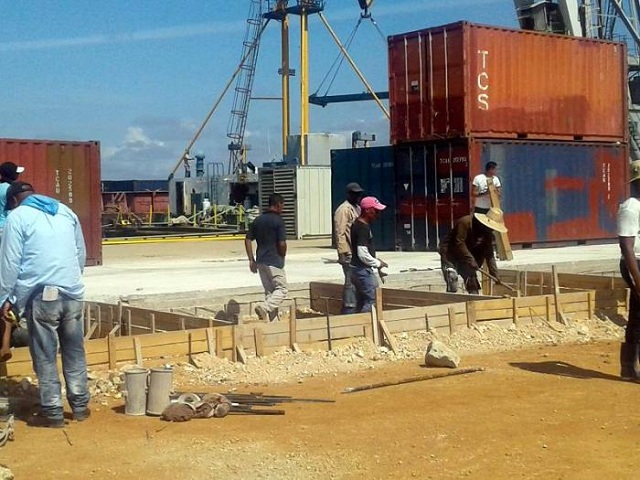 Mayabeque, Cuba: A large investment project is being undertaken in the Southwest Port Services Unit, in the municipality of Batabanó, despite the economic situation in the country.
The Chief of Operations, Ever Torres Cañamero, said that at the moment they are advancing in the actions related to roofs and steel, work that guarantees the Orlando Nodarse shipyard brigade, belonging to the municipality of Mariel.
Access doors, parking space and high voltage protection area, are executed with the quality that a work of this type deserves.
Torres Cañamero added: "Later, the FICAR brigade, responsible for the hydraulic installation for the water service from the central connection to the cistern areas and elevated tanks, must be incorporated. In a second stage the change of the high voltage network and the instrumentation of sockets for the conservation of refrigerated cargo will be carried out".
The logistics and office areas will also receive restoration and maintenance actions, works that will be undertaken by the Non-Agricultural Cooperative INE of the GEMAR Maritime Business Group.
According to the Chief of Operations, the value of the investment process is 1, 2 million pesos. Ensuring that this unit maintains the necessary conditions to carry out its operations is fundamental and is part of the country's economic and social development program.