For the first time, Russia carried out maneuvers in the Pacific Ocean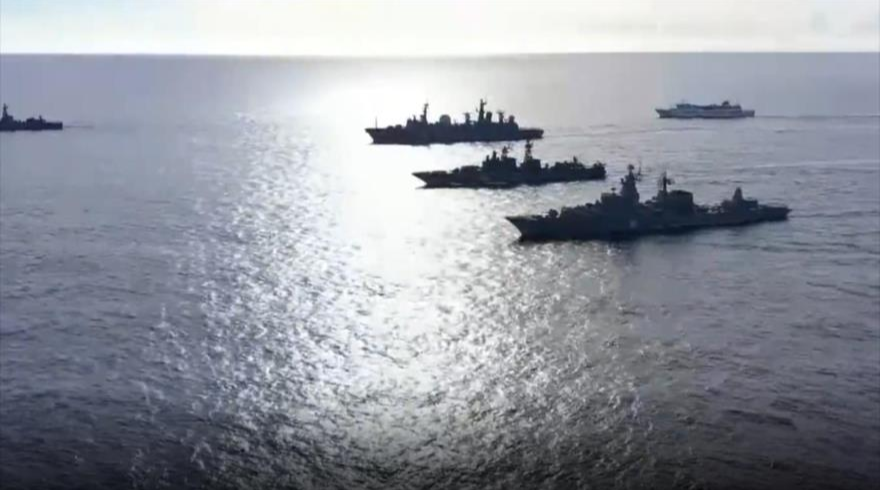 Moscow: For the first time, the Pacific Fleet and the Russian Naval Aviation conducted joint maneuvers in the central Pacific with dozens of ships and aircraft.
The Ministry of Defense of Russia has indicated this Monday that, in these exercises, which "were carried out for the first time in modern history in the central region of the Pacific Ocean," up to 20 warships, submarines and refueling ships participated. .
As confirmed by Moscow, the maneuvers were carried out in a Pacific region, located 2,500 nautical miles (4,600 kilometers) southeast of the Kuril archipelago, in which several cruise missile attacks were carried out against ground targets of a simulated enemy. .
In particular, the Variag cruiser was involved; the Marshal Saposhnikov frigate, the Aldar Tsidenzhapov, Sovershenni and Gromki corvettes and a submarine.
Some 20 aircraft and helicopters took part in the operation, including Tu-142M3 anti-submarine warplanes, which carried out a 14-hour flight at a distance of 10,000 kilometers, as well as Il-38 maritime patrol aircraft, fighters MiG-31BM interceptors, Il-78 mothership and Ka-27 naval helicopters.
The Russian Defense Ministry reported on June 10 the start of its largest naval maneuvers in the Pacific Ocean and said that the tasks are, among other measures, to manage a heterogeneous group of forces at a considerable distance from the bases for protection and defense of maritime communications.