President of Cuba advances work agenda for this week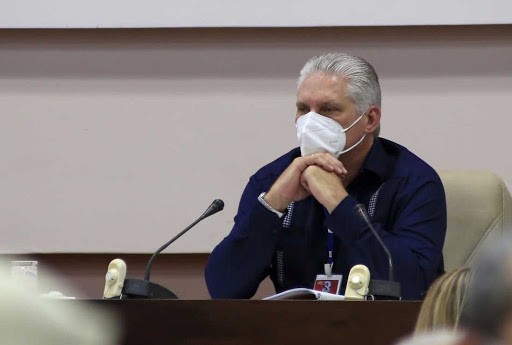 Havana, Cuba: The First Secretary of the Communist Party of Cuba and President of the Republic, Miguel Díaz-Canel Bermúdez, announced via Twitter his work schedule this week that includes an exchange with the Council of Churches and with experts from the Ministry of Health Public and Internal Commerce.
This Monday, Díaz-Canel led the central act for the 60th anniversary of Fidel Castro's speech 60 years ago, which took the name of Palabras a los intellectuals.
He specified the president that during these days the monitoring of the pandemic, vaccination and the Ordering Task will continue.
The week includes the meeting of the Council of Ministers, which usually analyzes issues of vital importance to the country.