Mayabeque shows worrisome number of positive cases to Covid-19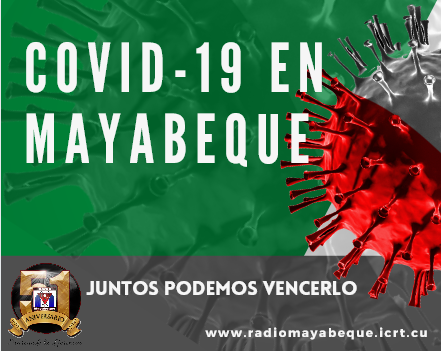 Mayabeque, Cuba: The Cuban Ministry of Public Health published on its official website that yesterday Mayabeque reached a worrying number of positive cases for Covid-19 by confirming 337 infected people.
Of the total number of people infected with the disease in the province, 314 are contacts of previously identified cases and 23 have no specified source of infection.
The municipalities with the highest number of people infected with the new coronavirus at the end of Monday, July 26 are: Batabanó with 8, Güines with 69, Bejucal with 59 and San José de las Lajas with 44.
The day before, the territories of San Nicolás de Bari with 28, Madruga with 25 and Jaruco with 23 also registered new cases.
Meanwhile, Melena del Sur confirmed 5 patients with Covid-19, Nueva Paz 2 and Quivicán 1.
We deeply regret the death of 2 people from Mayabeque. Of these, 1 is from San José de las Lajas and the other from Santa Cruz del Norte. We convey our condolences to family and friends