Minister of Internal Trade reports on distribution of food modules and donations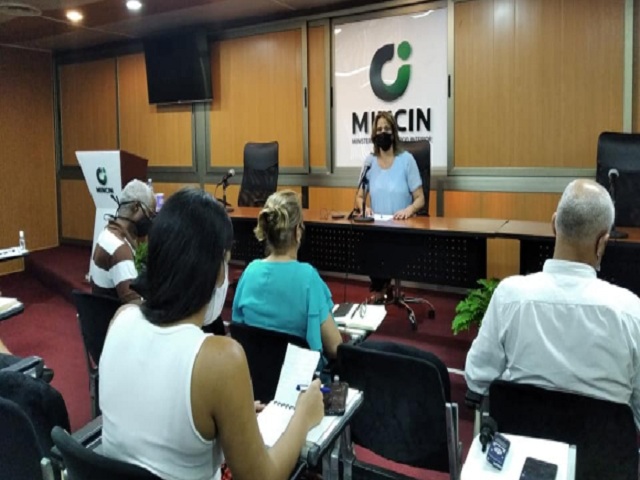 Mayabeque, Cuba: The process of delivery of the food modules and the recent donations from countries in solidarity with Cuba will be gradual, will cover all the family nuclei of the country and will begin on July 30 in Havana the Minister of Internal Trade, Betsy Diaz Velázquez, informed.
The official announced that all products donated to the country will be delivered free of charge to the population. Transportation and other expenses will be assumed by the State budget.
The food modules, the minister explained, will be made up, basically, of rice, grains, pasta and sugar. Its delivery will be free and will be recorded in the supply book. The population will have 30 days to collect the products.
Likewise, Díaz Velázquez reported that, in addition to the fundamental products that make up the module, others will be distributed although they will not be the same in each province. The Mincin designed this action to try to benefit all the provinces indistinctly with an extra product.
As of July 30, the main municipality of Pinar del Río will receive canned meat, as well as wheat flour, as part of another donation that will be used to produce cookies and bread.
Cienfuegos will receive one liter of oil per nuclei; Sancti Spíritus, flour for the production of biscuits; all the eastern provinces, by the composition of the core, a can of tuna; Villa Clara, Camagüey, Mayabeque and Las Tunas, beans; and Havana will receive milk (prioritized for the population over 65 years of age) and flour, for the production of cookies and bread.
The minister stressed that the module delivery process will be gradual and transparent, and assured that all the country's nuclei will benefit.
Photo caption: Minister of Internal Trade reports on the distribution of food modules and donations. Photo: Cubadebate.