First dose of Abdala for pregnant and postpartum women and nursing mothers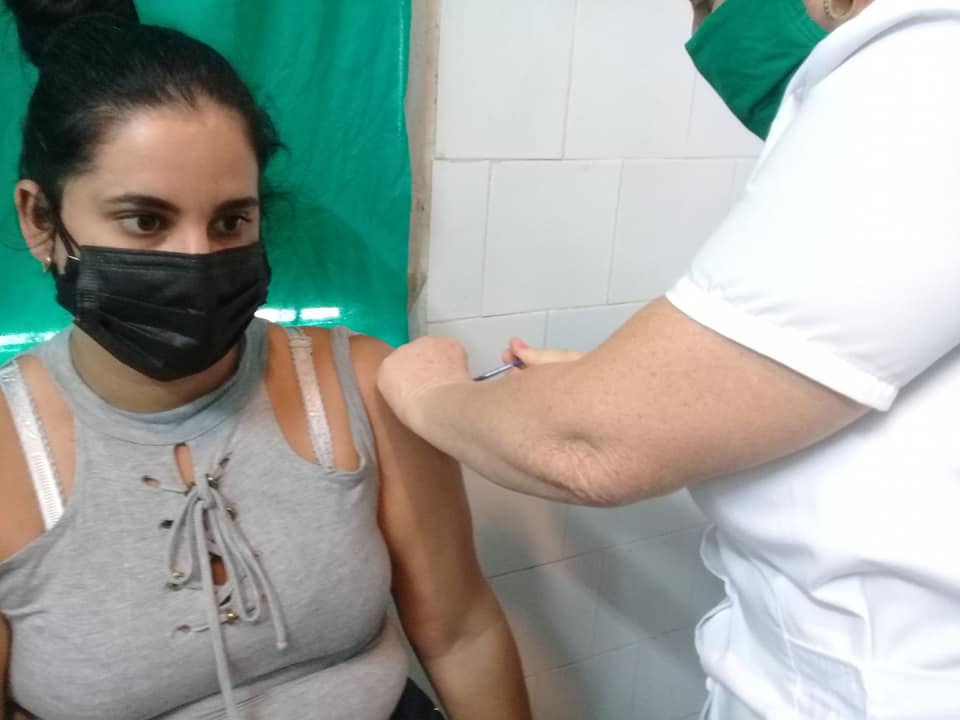 Mayabeque, Cuba: This July 29, Yessy Villaverde Ramírez, who offers breastfeeding to her eleven-month-old baby, received the first dose of the Abdala vaccine in Jaruco.
The young 24-year-old nurse thus opens the anticovid immunization process that includes breastfeeding, postpartum and pregnant mothers in the municipal capital and the demarcations of Mendoza, Casiguas and Tumba Cuatro on the first day.
The vaccination of this risk group will continue on Friday, July 30 in the Popular Councils of San Antonio de Río Blanco, Caraballo and Bainoa.
The universe to be vaccinated in Jaruco is 112 pregnant women, fourteen puerperal women and 87 breastfeeding mothers. They will receive in a 28-day cycle the three doses of the Abdala vaccine whose efficacy, immunogenicity and safety have been tested in Cuba