The restart of the school year will depend on the sanitary conditions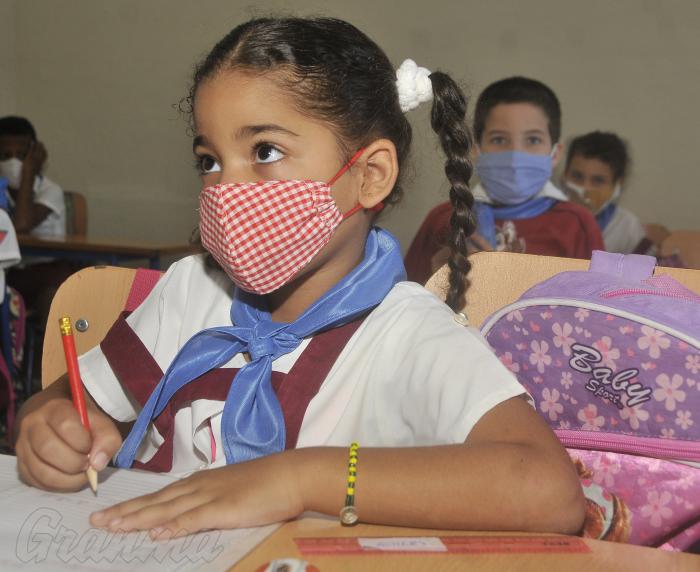 Mayabeque, Cuba: The restart of the 2020-2021 school year in Mayabeque, as in the rest of the country, will depend on sanitary conditions, said authorities of the Ministry of Education (Mined by its Spanish initials), and indicated that the Cuban family will receive the necessary information in the precise moment.
From his official profile on Twitter, Darvelis Carracedo, general director of Management and Strategic Relations of the Mined, added that the health care of students and workers, and the fulfillment of the tasks assigned by the provincial and municipal Defense Councils, will be actions decisive to resume classes, the newspaper Granma publishes.
"Due to the complex epidemiological situation in the country, the Ministry of Education confirms that the school year will restart when hygienic-sanitary conditions allow it and always, in a timely manner, information will be provided to our people," Carracedo tweeted.
On the resumption of school activities, Ena Elsa Velázquez Cobiella, head of Education, explained, in the Roundtable space, that in the modeling of the possible scenarios for the culmination of the 2020-2021 academic year, and the beginning of 2021-2022, several principles were defined, including health care and the quality of the educational process, even in the most complex settings.
Hundreds of Mined centers function as isolation centers, in which more than 5,000 workers work, giving their contribution in the battle of an entire country for life.
"Without this support, the proper functioning of these institutions would be impossible," the Minister on social media declared.