Minister of Health: "The double threat posed by COVID-19 and the hurricane season forces us to be more alert"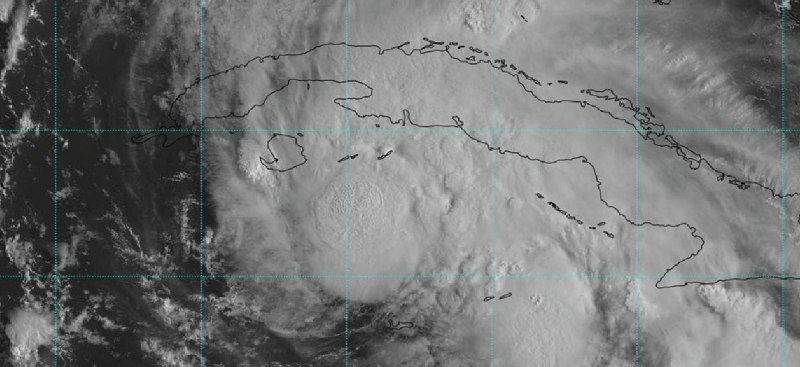 Just a few minutes ago, the National Civil Defense Staff decided to establish the Cyclonic Alarm phase for Mayabeque, Havana, Artemisa, Pinar del Río and Isla de la Juventud, starting at 9:00 a.m. this Friday, August 27.
The dual threat posed by COVID-19 and the hurricane season forces us to be more vigilant. Facing a meteorological phenomenon of this nature, in the midst of the most complex epidemiological scenario that the country has experienced since the beginning of the pandemic, implies a greater effort for our Public Health system and the whole population.
Even under the threat of "Ida", it is vital to ensure the continuity of medical assistance in isolation centers for COVID-19 and of established epidemiological actions. That is our priority in the provinces that could be affected and in the special municipality of Isla de la Juventud.
The measures adopted cannot constitute violations that promote the transmission of the disease. Evacuation centers have medical insurance. In them it is mandatory to comply with the measures of physical distancing oriented, of course, always according to their possibilities. Those who need to take shelter in neighboring houses or social institutions of the community, must comply with physical distancing as far as possible, to ensure their protection and that of all the people who offer their solidarity.
We make a particular call to safeguard pregnant women, girls and boys, as well as older adults, population groups where the risk of contagion increases.
Measures are taken to guarantee the maximum structural and functional protection of laboratories and premises where samples that may contain the COVID-19 virus and other biohazard materials are collected, processed and analyzed.
It is a priority for the system to ensure the treatment of full-term and at-risk pregnant women, infants with problems, people with disabilities and bedridden people, patients in nursing homes, those with kidney failure who need hemodialysis, and care for critically ill patients .
Medical and surgical brigades have been created to reinforce medical assistance in remote areas that require it.
The situation of pharmacies that are in a zone of danger of pluvial or coastal flooding is specified; that due to their constructive state they may suffer damage, immediately foresee where the medicines and medical supplies will be transferred.
Nature challenges us to be more responsible and careful and deploy all our organizational capacity to maintain the vitality of the system, because the fundamental priority is to save lives and protect the population.
The health services have not stopped and they will not; we only ask our people to comply with the Civil Defense guidelines with discipline, be informed and responsibly apply each of the measures that prevent the spread of this dangerous virus.
Taken from the Facebook profile of the Minister of Public Health, Dr. José Angel Portal Miranda.