Order, Hygiene and Discipline Marked the Resumption of the School Year in Jaruco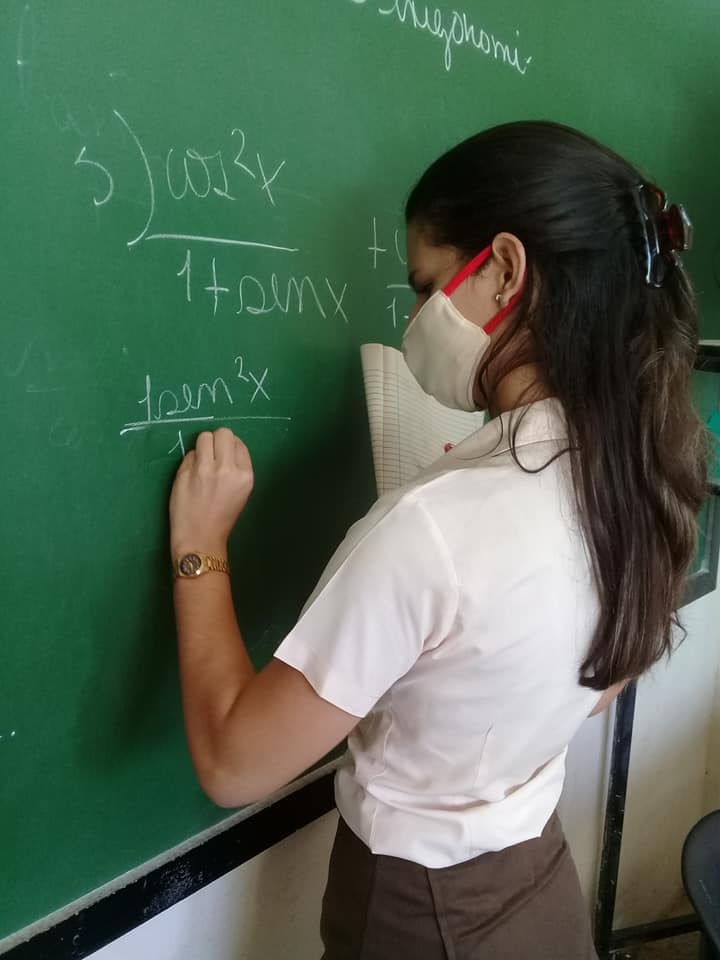 Mayabeque, Cuba: The school year was resumed in Jaruco, on a day marked by order, hygiene and discipline in the face of the threat, still latent, of the new coronavirus.
The Frank País García Urban Basic Secondary School, in the municipal seat, is the educational institution with the most readjustments in terms of school organization, as it welcomes, in addition to its 325 students, another 107 from Raúl Hernández Elementary school.
273 students from the Capitán San Luis Urban Pre-University Institute were also relocated to this center, as the campus was undergoing a maintenance and repair process.
The general director of Education, Culture and Sports in the locality, Lázara Cruz Rodríguez, confirmed the strict compliance with the sanitary measures and the proper functioning of the educational teaching process, despite the confluence of teachers and students of different educational levels.
Concluding the 2019-2020 academic stage with quality and without Covid-19 infections is the challenge and commitment of the pedagogical groups of the municipality.
The Head of Primary Education of the Municipal Directorate of Education, Niuris Gutiérrez Esponda, said that to promote appropriate distancing, fifty students from the Pelayo Cuervo Elementary School, in San Antonio de Río Blanco, will receive teaching in the classrooms of the Basic Secondary Urbana, Rafael María de Mendive of that Popular Council.
The remaining educational centers reopened their doors without major changes in their enrollment, but with masks, footsteps and surface disinfection as daily practices that will last as long as the positive cases of Covid-19 persist in the country.