Díaz-Canel Recognizes the Work of Personal Security of Cuba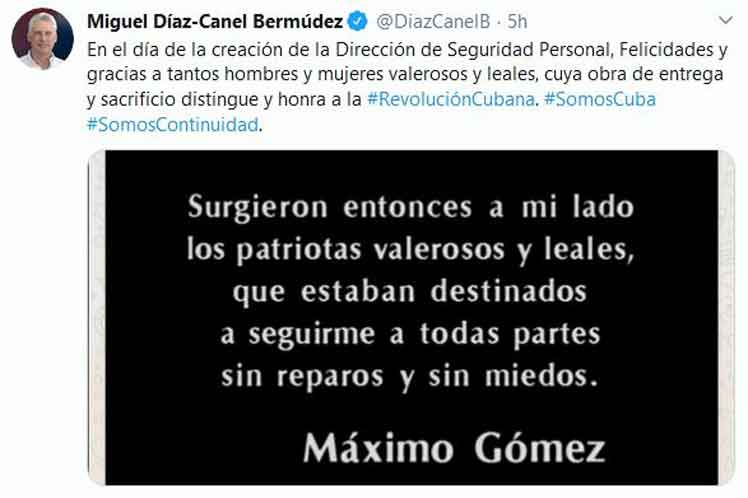 Havana: The president of Cuba, Miguel Díaz-Canel, today recognized the work carried out for 59 years by the Personal Security Directorate of the island's Ministry of the Interior (MININT), Prensa Latina publishes.
In his Twitter account, the president recalled that his fighters prevented more than 600 attacks against the leader of the Cuban Revolution, Fidel Castro, and sent a deep and heartfelt hug to those whom he described as courageous and loyal patriots.
"Congratulations and thanks to so many brave and loyal men and women, whose work of dedication and sacrifice distinguishes and honors the Cuban Revolution", he noted on the anniversary of the founding of that MININT Directorate.
It also evoked those who, since the wars for independence in Cuba, which began at the end of the 19th century, were in charge of protecting the top leadership.