Capital of Cuba Reaches 15 Days of Restrictive Measures by Covid-19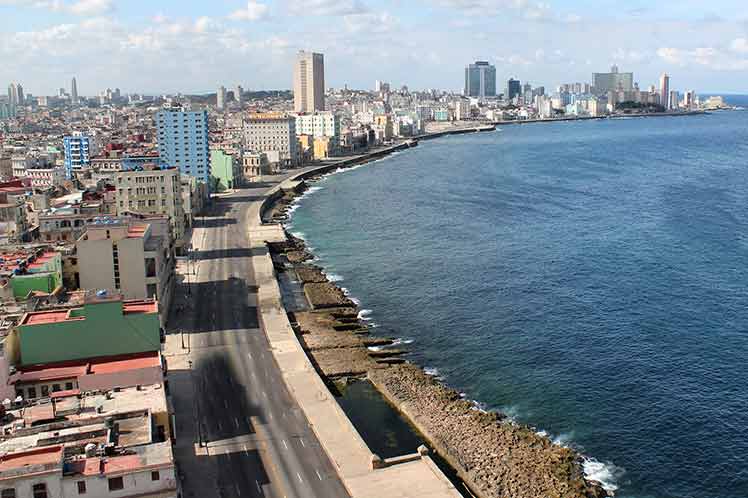 Havana, Cuba: The capital of Cuba presents a tendency to control the epidemiological situation, but maintains a complex scenario when the first 15 days of the new restrictive measures applied to control Covid-19 are fulfilled today, Prensa Latina publishes.
According to the governor of Havana, Reinaldo García, the effectiveness of these actions in places where active foci are kept will prevent them from becoming events and, therefore, the transmission of the new coronavirus can be controlled.
Previously, the provincial director of Public Health, Carlos Martínez Blanco, explained that among the 16 actions applied there is a more active screening in the focus controls, the number of real-time PCR tests has been increased and new therapeutic interventions have been incorporated in risk areas.
The official said that the disease affects the 15 capital municipalities and maintains a high transmission, in addition to that the number of cases that are still confirmed continues to increase.
In Havana there are 11 active transmission events and 137 open source controls, to which 14 of the 42 positive cases of Covid-19 reported in the last 24 hours in Cuba belong.
Since September 1, a plan of measures was applied that includes restrictions on the mobility of people and vehicles, the stoppage of interprovincial transfers for tourist reasons, vacations or other causes, as well as the limitation of service hours, and severe fines against violators.
Recently, Governor Garcia announced that the restriction actions were extended for an additional 15 days until September 30.
Currently, the west and center of the country presents the most complex scenario due to Covid-19.
To date, 1,729 patients have been admitted to hospitals for clinical-epidemiological surveillance: 67 are under surveillance, 1,66 suspected and 576 confirmed active.
Cuba has so far accumulated a total of 4,726 people confirmed with SARS-CoV-2 since the beginning of the pandemic throughout the national territory.