Agricultural Machinery Ready for Next Sugar Harvest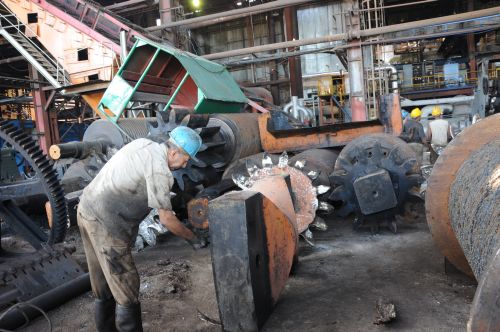 Mayabeque, Cuba: The resounding noise and the coming and going of men wearing grease-stained overalls seems to be the dynamic of these days in the Ciro Redondo workshop, in the Melena del Sur municipality. In it, the agricultural machinery is being prepared to start the next sugar harvest in just a few days.
Taking advantage of the occasional pause in the middle of the hard work, the brigade chief, belonging to the Mayabeque Branch Logistics Company, Dariel Delgado Perera, explained that the beginning of the harvest is scheduled for November 11.
The Base Business Unit (UEB) Boris Luis Santa Coloma will be the first to start in the country and then Héctor Molina joins.
According to Delgado Perera, the difficulties in the last harvest make the priorities focus on ensuring quality repairs; a guarantee of a start-up on a date for this, the workshop has experienced mechanics and the sense of belonging of the operators of the 16 harvesting machines existing.
"Despite the difficulties due to the scarcity of resources, due to the pandemic, many of the machines are 90 percent repaired, only in some cases there are a lack of specific resources without which sugarcane cannot be cut. Many times what we do is recover pieces and look for solutions", the brigade chief stressed.
"Preparing the next harvest is a priority in that workshop. The inventiveness of the mechanics and operators of the harvesting machines and of the means of transport will allow us to overcome the financial and material limitations that the country faces as much as possible and respond to the supply of sugarcane in the mills. The country needs it", Delgado Perera concluded.