Díaz-Canel Recalls Fidel Castro's Ideas on Cuba's Sovereignty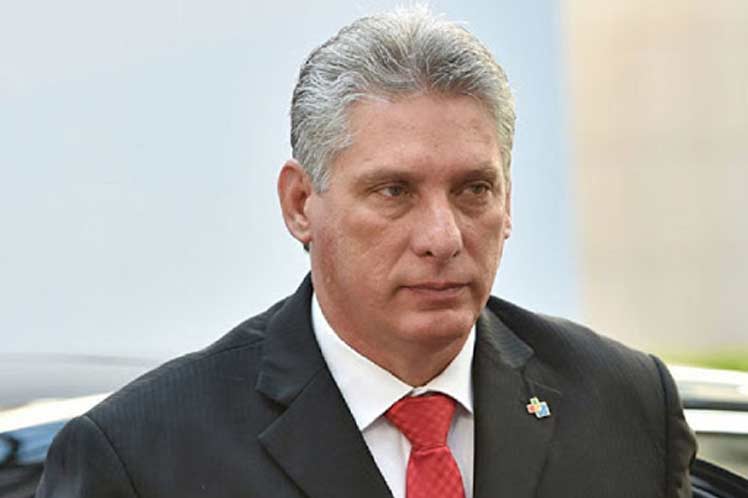 Havana: The president of Cuba, Miguel Díaz-Canel, recalled today the words of the leader Fidel Castro on the determination of the island to maintain its sovereignty, Prensa Latina publishes.
Through his Twitter account, the president recalled a phrase pronounced during the speech to the participants in the Latin American Trade Union Meeting for the Rights and Freedoms of Workers against Neoliberalism, on a day like today in 1991.
'I say there is no unipolar world, because at least there is a piece of land, and it is not the only one, where the Yankees do not rule and where the Yankees will not rule. And if one day they try, it will have to be on our ashes, on our bones, on our blood", he wrote.
The head of state has repeatedly reiterated Cuba's resolution to defend its sovereignty and independence, as well as the right to maintain its own system without external interference.
In the 1991 speech, Fidel Castro also stressed to Latin American union leaders the importance of promoting economic integration.
"But we have to go further, we have to talk about political integration, economic unity, political unity, or what is the destiny, to be rediscovered now like five centuries ago?; because there are people who want to discover us again", he said.