President of Cuba Visits Areas Affected by Eta in Villa Clara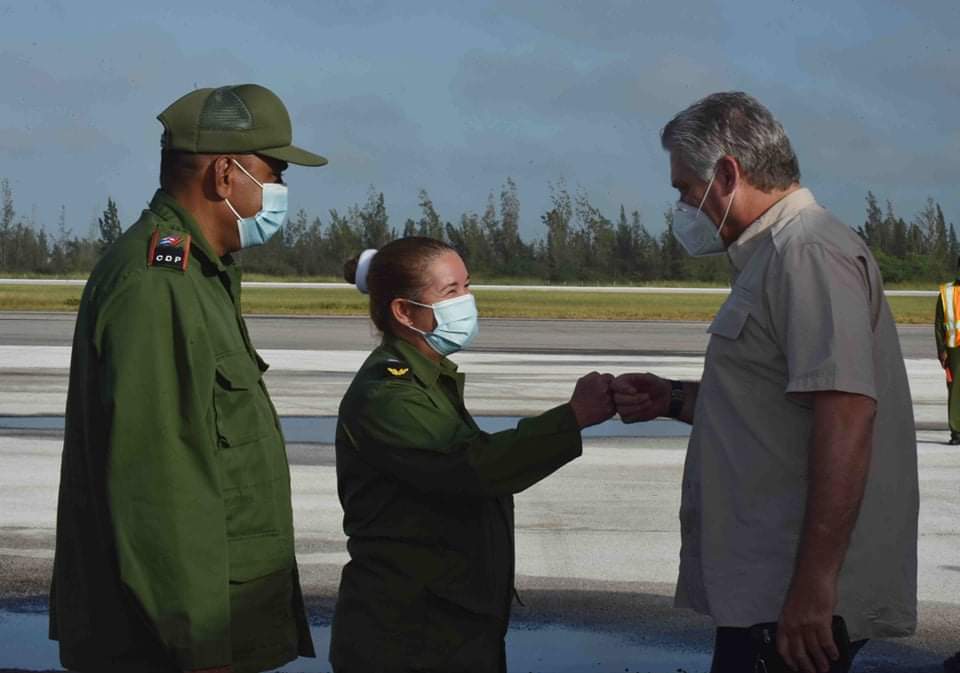 Villa Clara: The President of the Republic of Cuba, Miguel Díaz-Canel Bermúdez, began on Thursday morning a tour of areas of Villa Clara affected by the heavy rains caused by tropical storm Eta, Radio Reloj reports.
This is reported in a tweet published in the official account of the Presidency of the Republic of Cuba, which shows the arrival of the head of state in Santa Clara, where he was received by the, president of the Provincial Defense Council and first secretary of the Party in the territory.
Previously, through the same social network it was known that Díaz-Canel and Prime Minister Manuel Marrero Cruz will visit territories affected by the tropical storm this Thursday, reports the website of the newspaper Vanguardia.
More than 25 thousand people were evacuated due to the danger of the floods, which fundamentally affected the Manicaragua, Placetas and Santa Clara municipalities and left several communities without access.